Download available with active license
By default, bbPress registers it's post types to be excluded from search. Use the bbPress Integration Extension to allow SearchWP to include bbPress content in search results.
What's most useful about this Extension is the ability to have search weight normally found in Replies actually count toward the Topic by enabling post parent attribution when configuring Replies: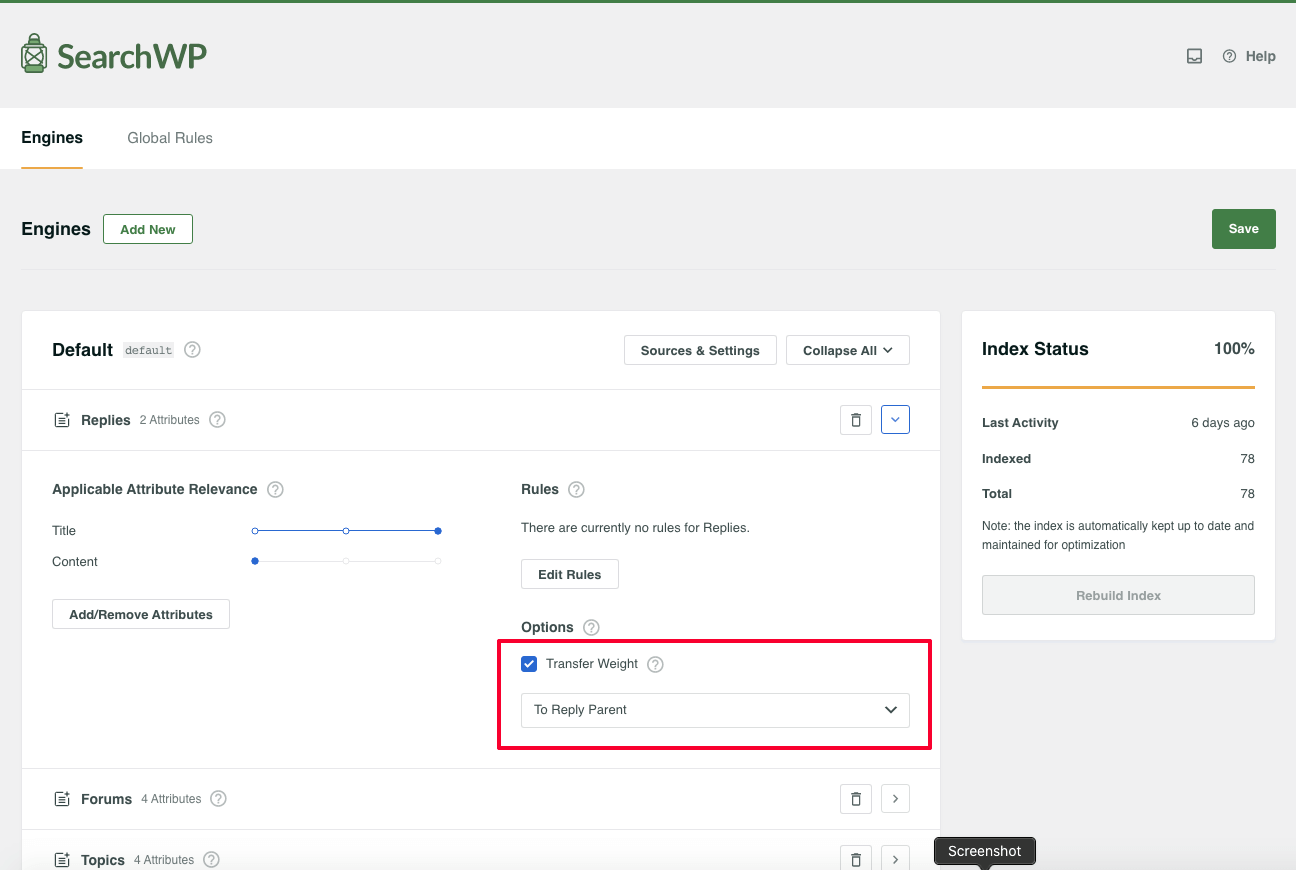 When enabled, search results will point to the parent Topic instead of the single Reply, which is awesome.
Changelog
1.3.1
[Fix] Issue with omitting Private/Hidden Forums when using SearchWP 4
[Update] Updated updater
1.3.0
[New] SearchWP 4 compatibility
[Update] Updated updater
1.2.4
[Fix] Fixes an issue with Private/Hidden Topic/Reply traversal not excluding all Replies
1.2.2
[Fix] Fixes an issue where content was excluded from indexing when it should not be
1.2.1
[Fix] Proper restriction of Hidden/Private Topics and Replies
[Update] Updated updater
[New] New filter searchwp_bbpress_exclude_hidden
[New] New filter searchwp_bbpress_exclude_private
1.2
[Improvement] Automatic updates based on your SearchWP license key
0.1