WooCommerce is a leading ecommerce platform that powers over 25% of online stores. Unfortunately native WordPress search doesn't account for a lot of the important data entered for your WooCommerce Products. When you're trying to best serve your site visitors (and generate more sales) it's important to have a working on-site search.


SearchWP fixes that problem by indexing all of your WooCommerce metadata including Product Categories, Product Tags, Product Variations, Product Attributes, and any other custom fields you may be using to make your store unique.
More often than not searching this data is what will actually help visitors find your products.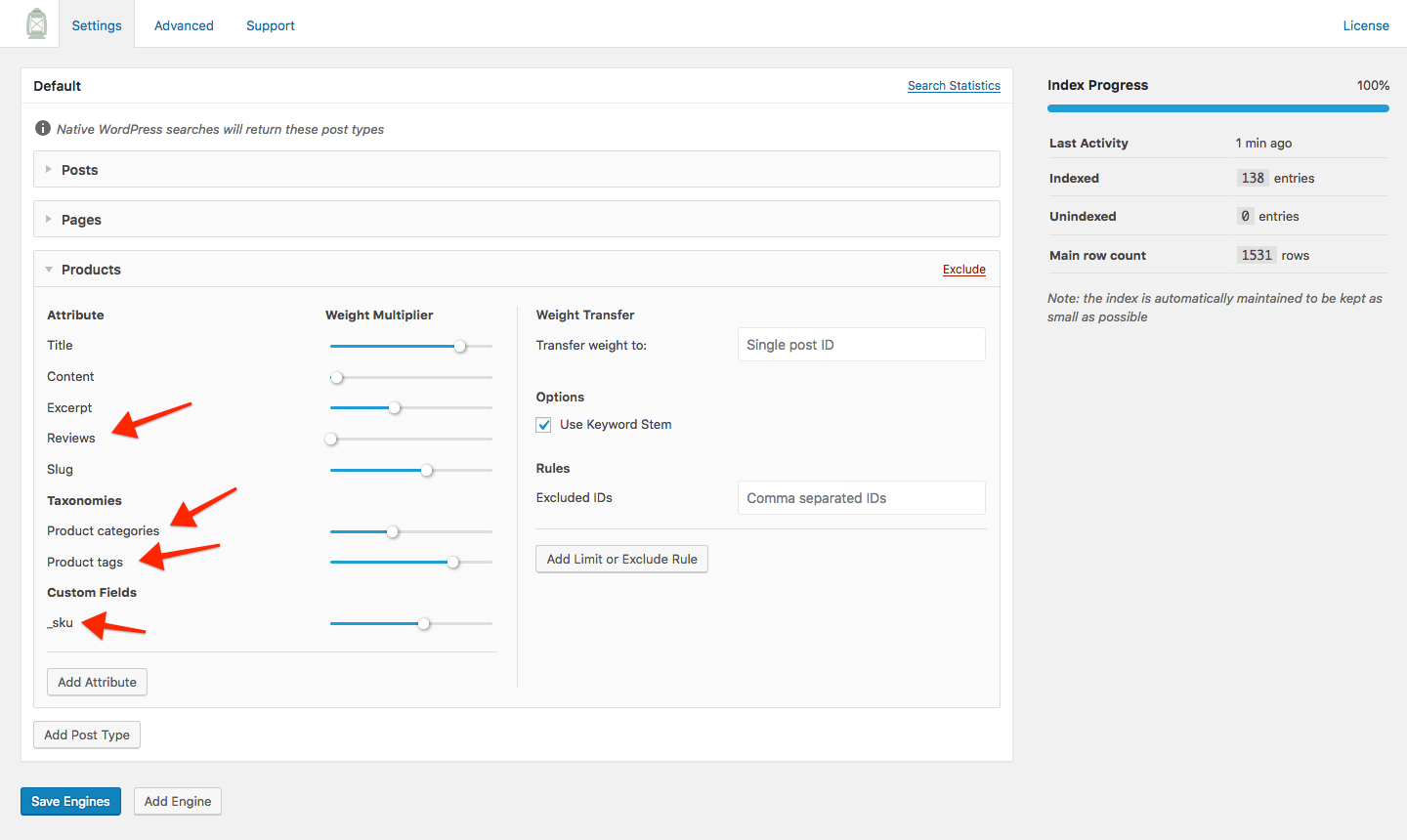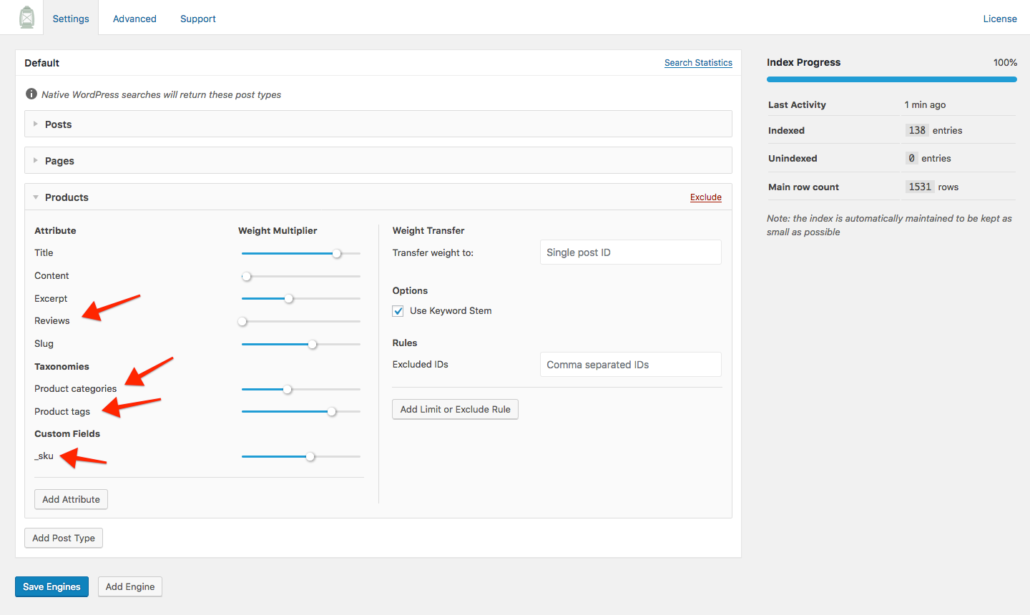 Take for example the SearchWP engine configuration here — with a few clicks your search results will now take into account your
SKUs
Product Categories
Product Tags
Reviews (SearchWP is smart enough to know that Comments are used for Reviews)
Including this data in your search results is imperative for your on-site WooCommerce search. Not including this data will result in lost sales!
Better WooCommerce Search
In addition to including important details like SKU, categories, tags, and reviews, you can also utilize SearchWP to monitor what your visitors are searching for to make decisions for sales efforts.
You can also set up Synonyms to ensure that customer searches are returning the best results.
For certain cases you can set up Redirects to automatically redirect customers to specific pages when certain searches are entered because you know exactly what they're after.
Metrics can give you insight into content modifications that will help your visitors find your products more easily, and also let you know what types of products might be great candidates for your next upcoming sale event!
SearchWP was designed and built to greatly improve WordPress' search results. A lot of attention has been given to ensure that improving WooCommerce search results is included in that effort as well.