Synonyms
Taking time to customize the synonyms used on your website can go a long way in helping visitors find what they're looking for. Sometimes your content may be full of industry jargon that's sometimes referenced using other words. Other times your content may always refer to one term while your visitors are searching for another. Using synonyms you can customize the search experience for your visitors to ensure that your content is found.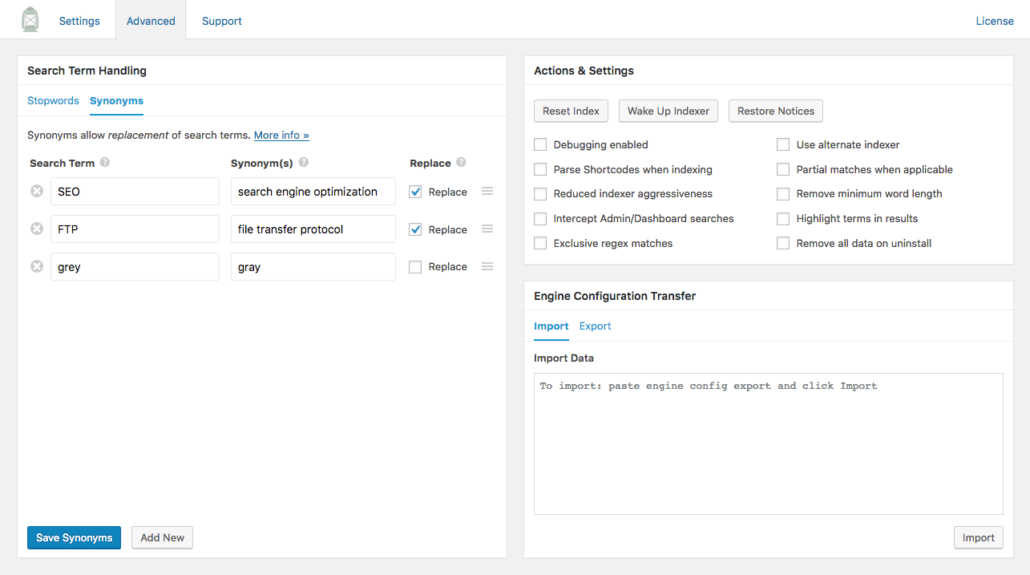 When managing synonyms on your site, enter the source search term (e.g. the term that your visitors will enter in your search form) in the Search Term field. Next, enter the applicable synonym(s) for that search term in the Synonym(s) field.
The Replace checkbox controls whether the source Search Term is retained when the search takes place. When the Replace checkbox is ticked, the Search Term will be removed for the search. When left unticked, the Synonym(s) will be appended to the Search Term.
Synonyms can be sorted using the handles next to the Replace checkbox. New synonyms can be added using the Add New button.