Download available with active license
Diagnostics helps you to verify which content was indexed for any given entry and check if any entry is unindexed.
After activating Diagnostics, you can access its page from the SearchWP > Tools menu.
From there you can use all of the features integrated in Diagnostics.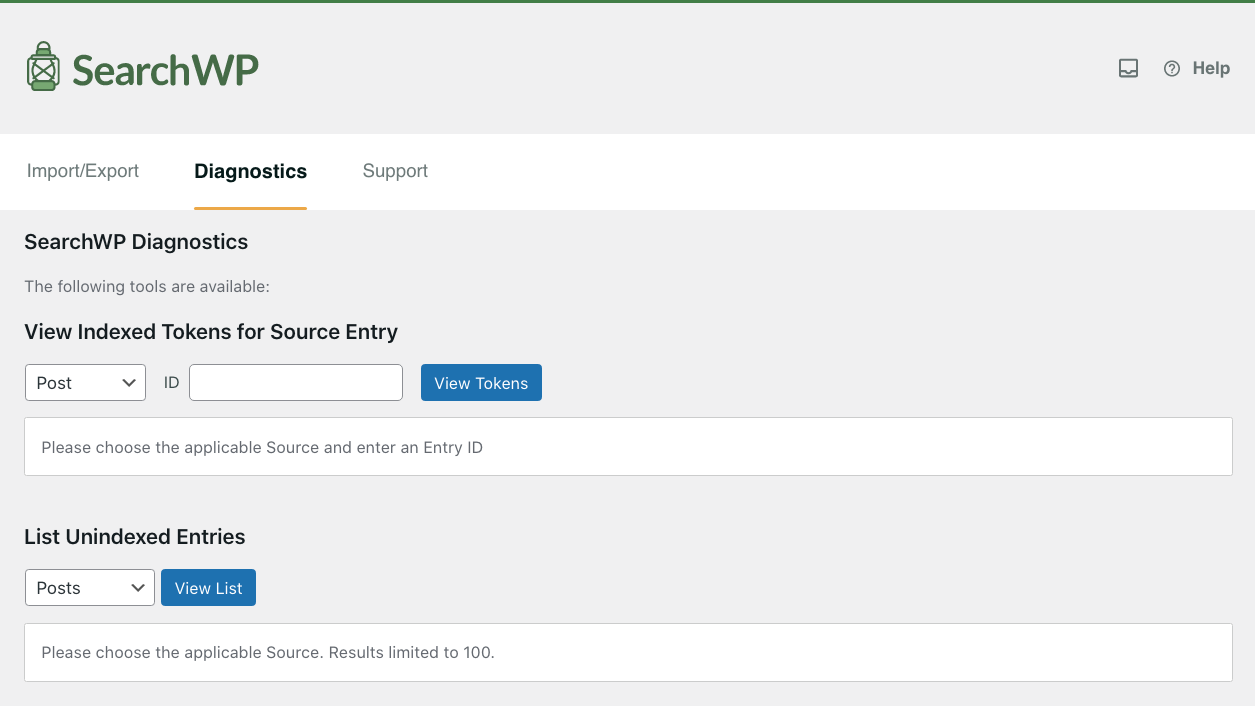 Changelog
1.5.2
[Fix] Compatibility with SearchWP 4.2.0 and above
1.5.1
[New] Compatibility with SearchWP 4
1.4.1
[Change] Removed indexer environment verification
1.4
[New] Find which posts are not indexed
1.3
[Improvement] Automatic updates based on your SearchWP license key
1.0