SearchWP's Related Extension has just been updated to version 1.3 and is now available to all active license holders.
This is primarily a bug fix and optimization release but it also includes a new feature that allows you to specify individual entries you'd like to force to include for specific entries: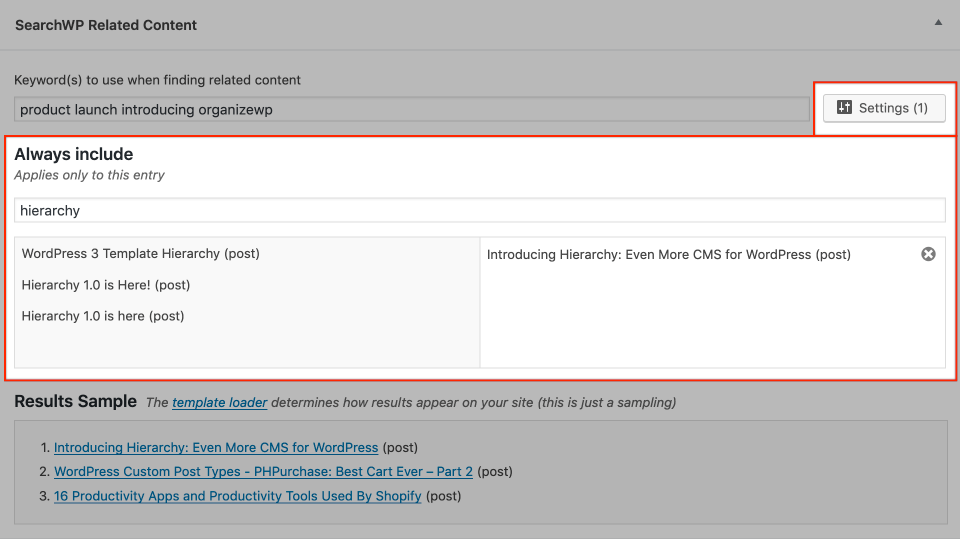 This allows you to manually curate an entry or two and have SearchWP fill in the remaining slots with its search results.
There are a few other small changes and bug fixes that help to make version 1.3 of Related do an even better job of finding related content that updates itself over time automatically.
Enjoy!
Full changelog:
[New] Force specific Related entries for each entry
[New] Related content is now cached for 12 hours
[New] Hook to control query cache TTL in seconds searchwp_related_cache_length
[New] Hook to control whether caching is used searchwp_related_cache_enabled
[Fix] Auto-append not working in some cases
[Fix] Pagination not respected in some cases
[Fix] Default keywords not populated in some cases
[Fix] Links to documentation
[Change] Meta box no longer appears on non-public post types by default
[Change] Additional results found if initial results set is too restricted by SearchWP
[Update] Translation source
[Update] Updated updater