Native WordPress search doesn't allow you to search things like your e-commerce product details, which can severely limit your ability to effectively sell your products!
SearchWP makes it really easy to directly integrate with your e-commerce plugin of choice, making all of your product characteristics easily searchable. SearchWP can index:
Your products Custom Fields (metadata)
Your product Taxonomies
Your product reviews
Your order history
Naturally this depends on how your e-commerce plugin utilizes Custom Fields, Taxonomies, Comments, orders (and more) but SearchWP has many happy customers using:
and more! If you're curious about whether SearchWP will work with your WordPress e-commerce plugin, please don't hesitate to ask!
Take WooCommerce for Example
WooCommerce makes heavy use of Custom Fields and Taxonomies as a basis for it's powerful platform. Take for example your Product Attributes:
Product Attributes are powered by WordPress Taxonomies, which are indexed by SearchWP!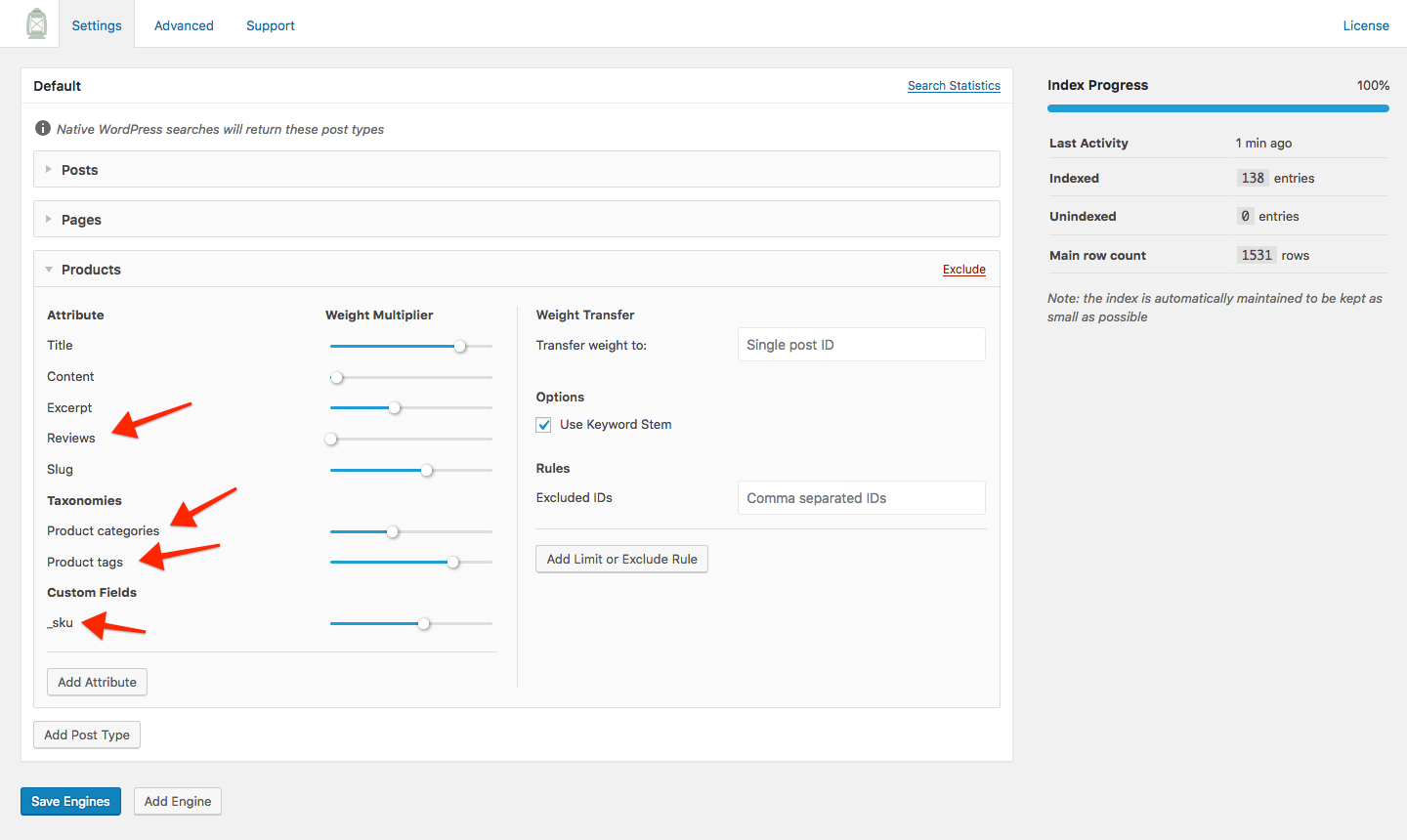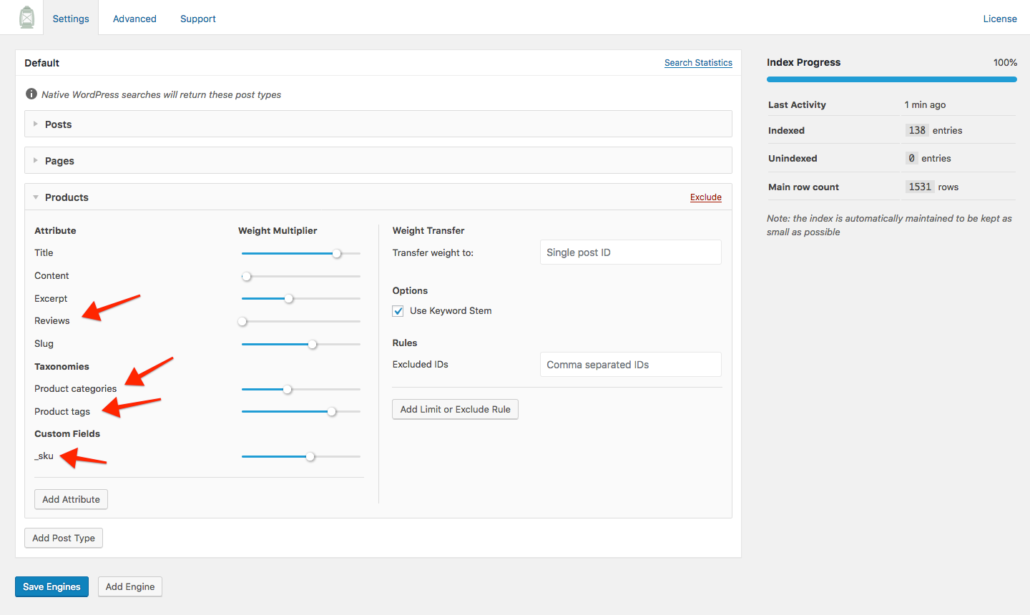 WooCommerce also utilizes WordPress Comments for Product reviews, which is great!
SearchWP also allows you to utilize WooCommerce Product Review content in searches on your site.
Searching WooCommerce Orders
You know it's important to be able to effectively search existing Orders for any number of reasons. Whether it's to quickly help a customer looking for support, or perhaps do a bit of research along the way. SearchWP also allows you to easily make your WooCommerce Orders searchable.
For an explanation of integrating SearchWP with your WooCommerce orders please review this Knowledge Base article: Searching WooCommerce Orders