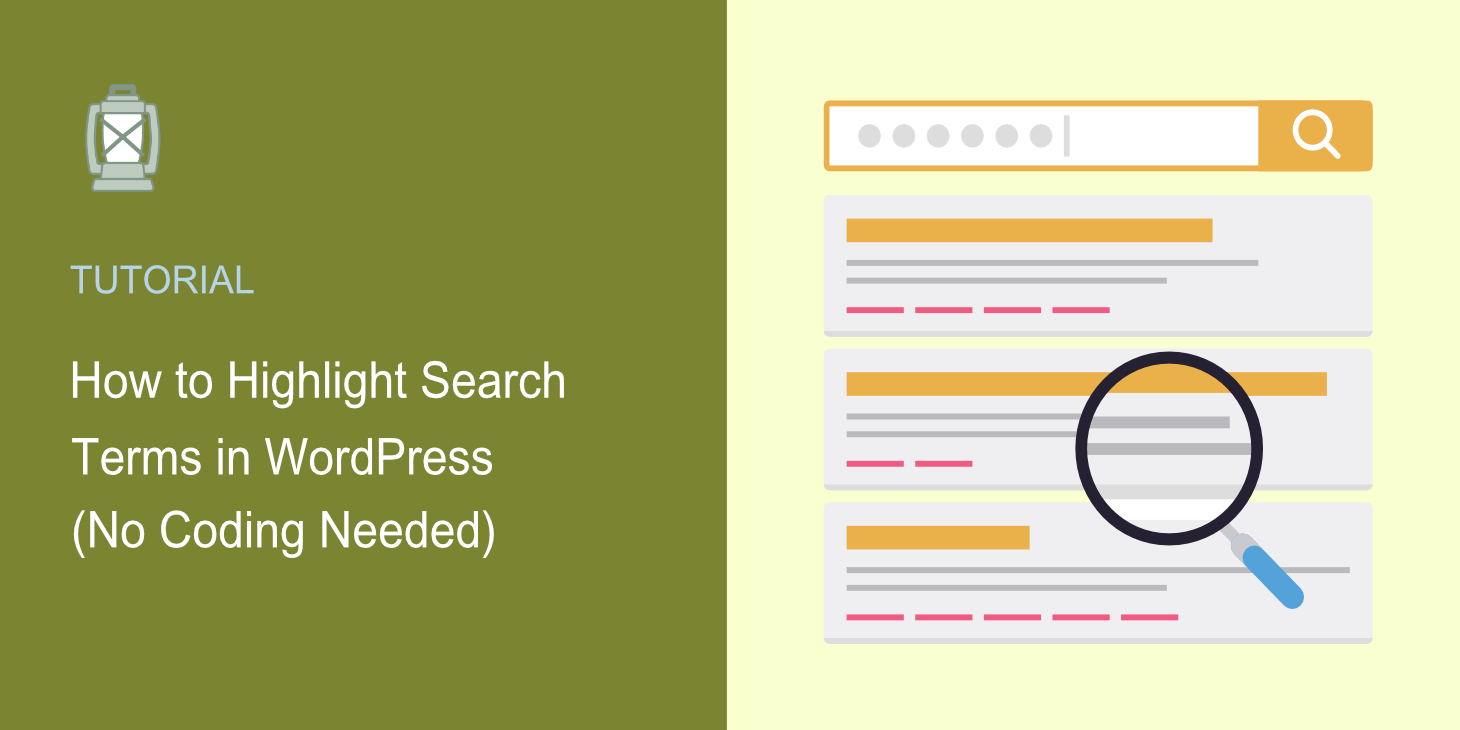 Do you want to know how to highlight search terms in WordPress search results?
It'll help your visitors find the content they're looking for faster and increase the number of pageviews you get.
In this step-by-step guide, we'll show you how to activate highlighting of search terms on your site in a few clicks, no coding needed.
Let's begin!
Why Highlight Search Terms in Search Results
Highlighting search terms in search results on your site can be beneficial for several reasons.
First, an average website visitor reads only 20% of the information on a page.
Instead of studying it carefully, they prefer to quickly scan the page until their eye catches the information they're looking for.
And the search results page is no exception. By highlighting search terms on it, you can help your visitors understand faster if they've found the right content.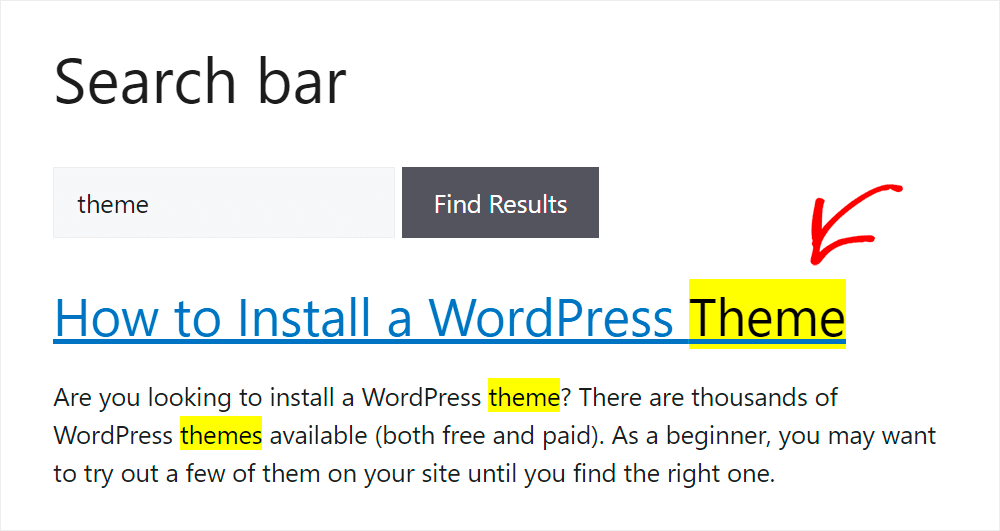 Secondly, once your visitors realize that your site has a powerful search, it'll encourage them to explore it further.
This way, beyond helping your visitors, you can also boost the number of pageviews you get and increase your site's average session duration. Since the average session duration is one of the major ranking factors in Google, you can also expect to improve your site's ranking.
Now that you learned why to highlight search terms in your site's search results, let's see how you can do that.
How to Highlight Search Terms in Your Site Search Results
The easiest way to highlight search terms on your WordPress site without coding is to use SearchWP.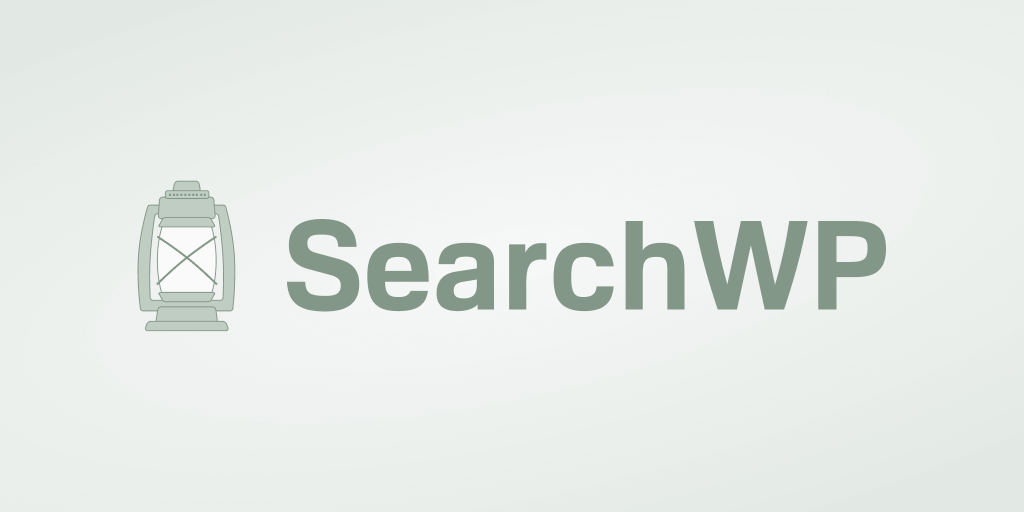 SearchWP is the best WordPress search plugin on the market, with over 30,000 active installations.
Using it, you can deliver more relevant search results to your visitors by customizing how search works on your site.
For example, this plugin allows you to manage the order of search results, limit search to specific post types, and more.
Here are some other amazing things that you can do with SearchWP:
Make additional data searchable. WordPress ignores a lot of valuable data when performing a search. With SearchWP, you can make it consider custom fields, tags, categories, and many other post attributes.
Track searches of your visitors. SearchWP collects data on any on-site search activity of your visitors. By analyzing it, you can get new content ideas and find out what's missing from your site.
Create custom search forms. With this plugin, you can create search forms with unique rules and settings in just a few clicks. This way, you can narrow search results and give your visitors more relevant search results.
Add a live autocomplete search to your site. By default, WordPress shows search results on a new page. Using SearchWP, you can make it show live search results with no coding needed.
With that, let's move ahead and see how to enable highlighting search terms using SearchWP.
Step 1: Install and Activate SearchWP
The first step is to get your copy of SearchWP.
Once done, you'll need to download the plugin and install it on your site.
To get started, sign in to your SearchWP account and open the Downloads tab.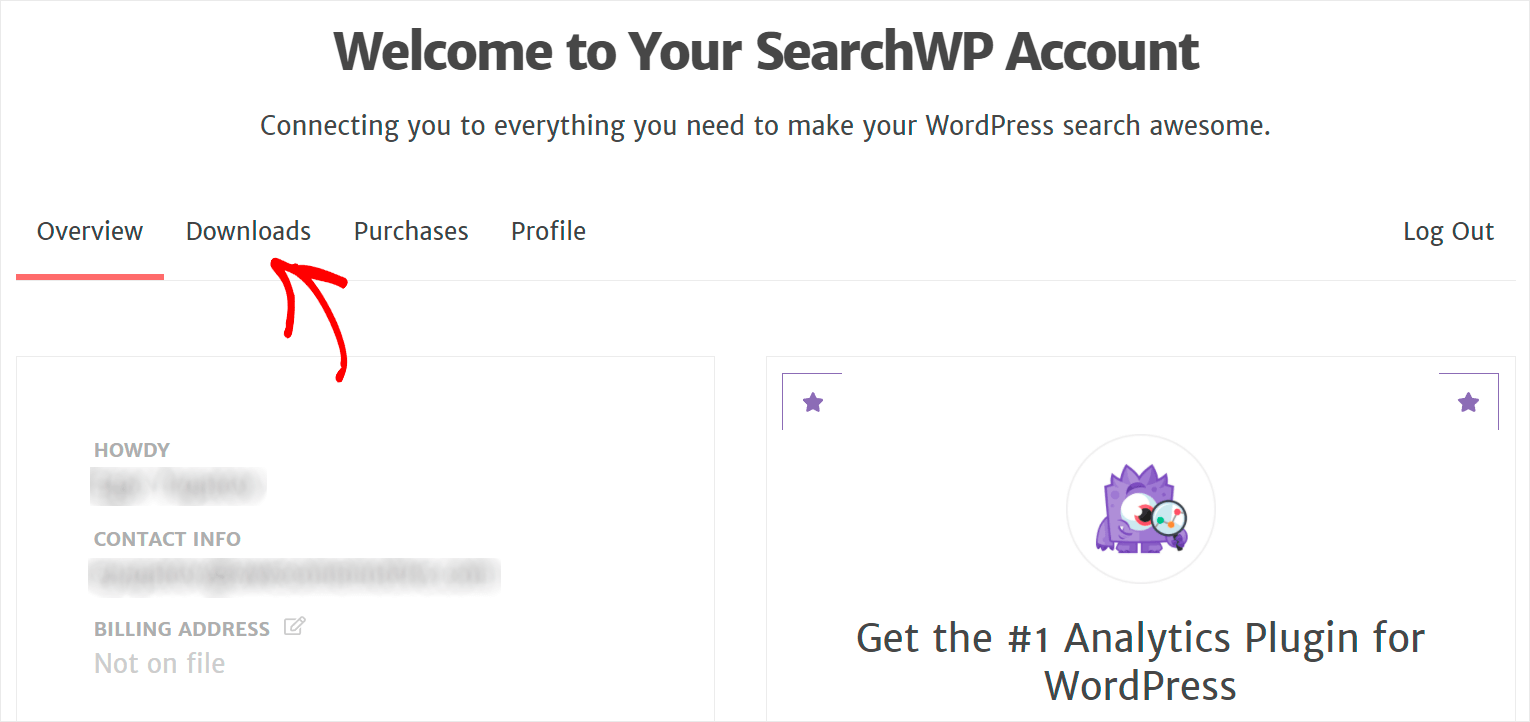 After you get there, click Download SearchWP and save the plugin's ZIP file to your computer.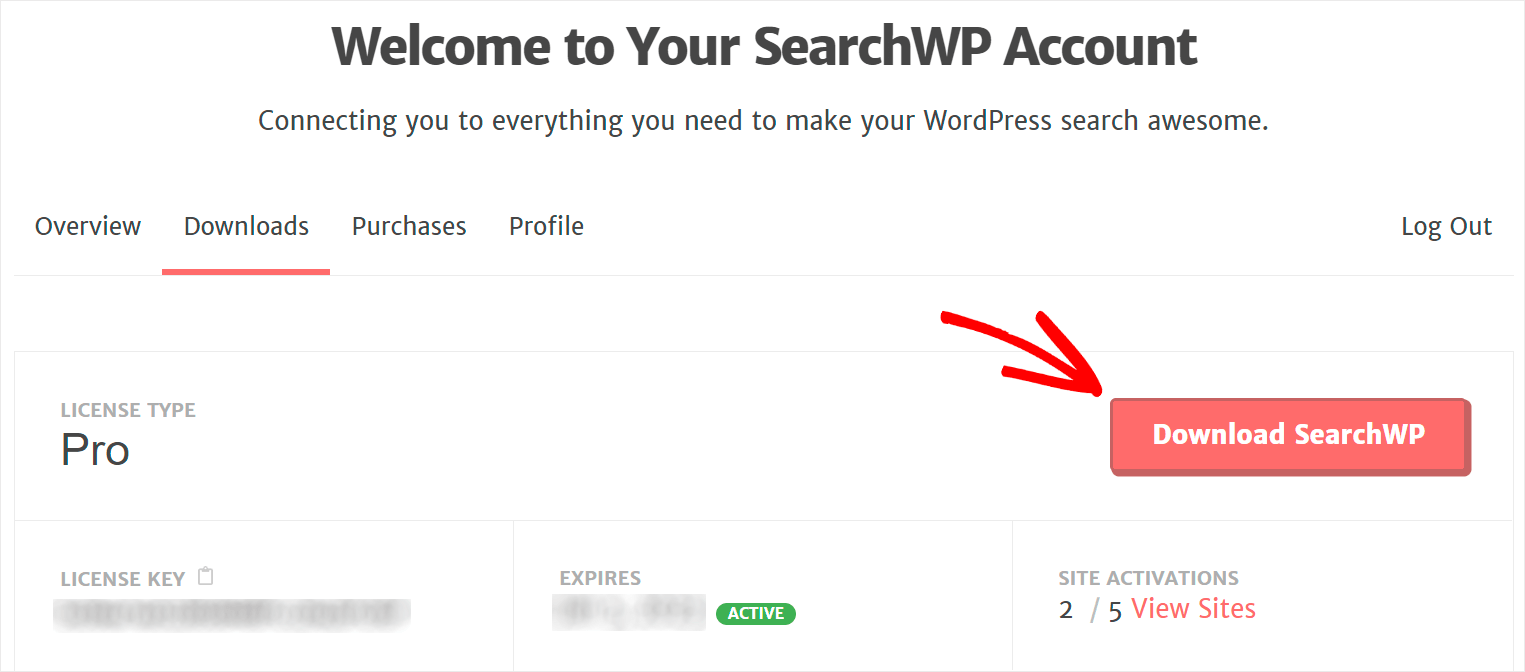 When you finish downloading, copy your SearchWP license key on the same page.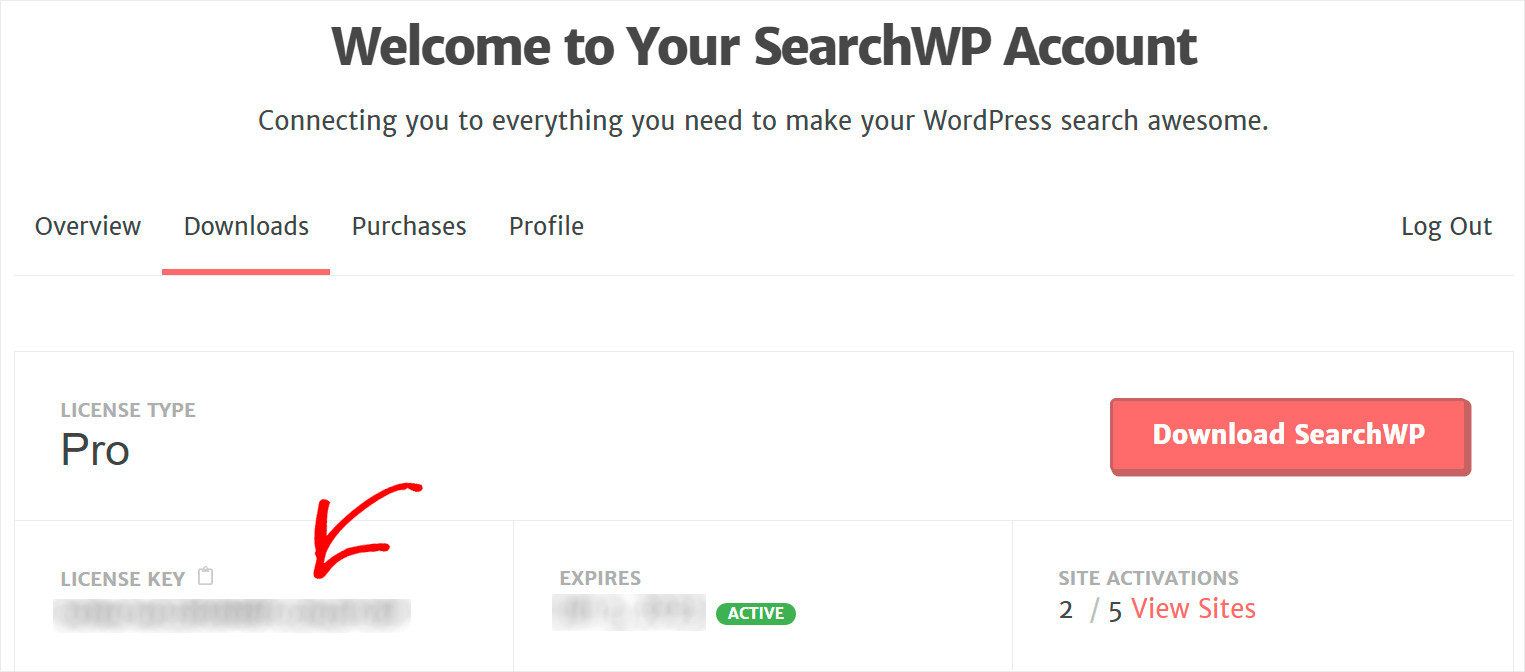 The next step is to upload the ZIP file you downloaded to your WordPress site and install it.
You can follow the how to install a WordPress plugin step-by-step guide if you need any help with that.
After you install SearchWP, you'll need to activate it with your license key.
To get started, point a cursor over the SearchWP button at the top panel of your WordPress dashboard and choose the Activate License item.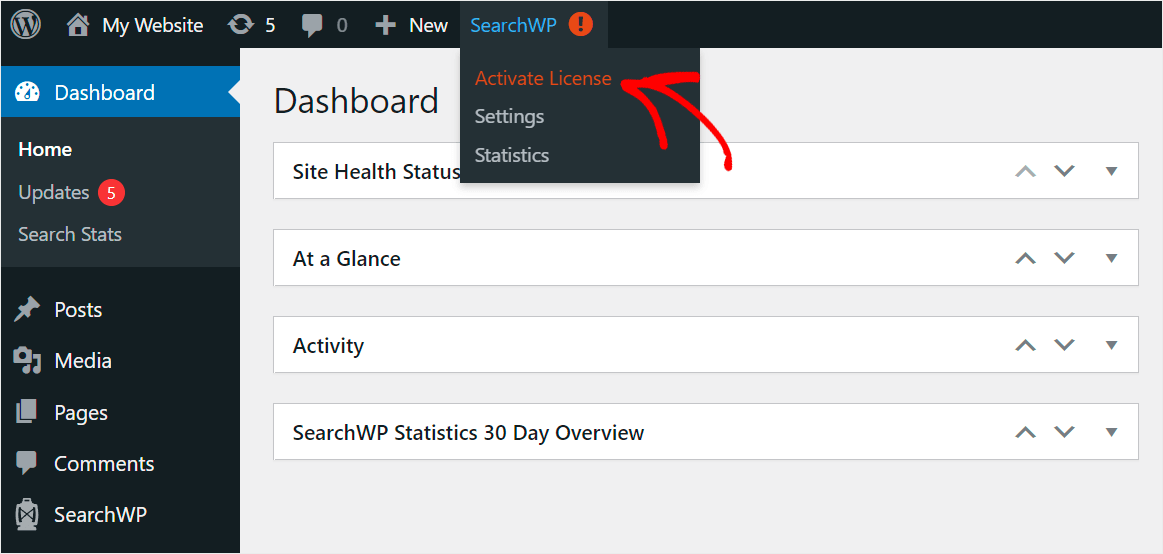 Then, put your license key into the License form and click Activate.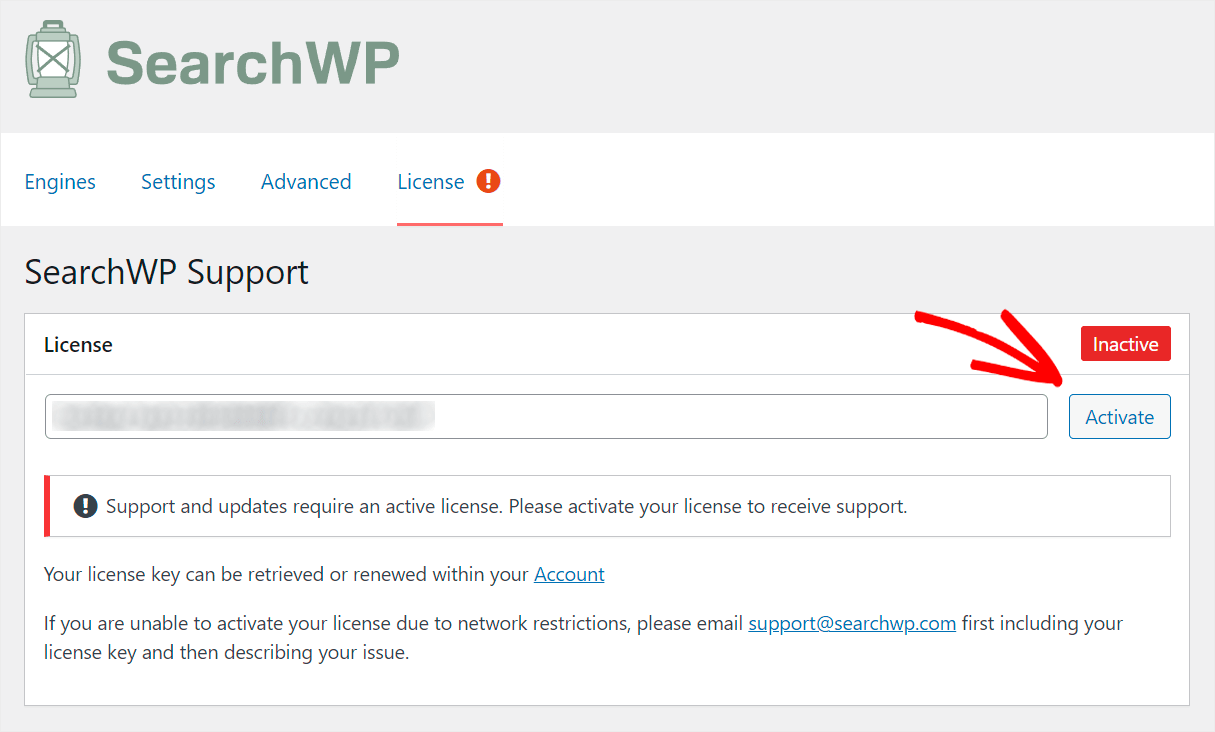 After you activate the plugin, you're ready to move on and turn on search terms highlighting on your site.
Step 2: Turn On Search Terms Highlighting
To get started, navigate to the Advanced tab.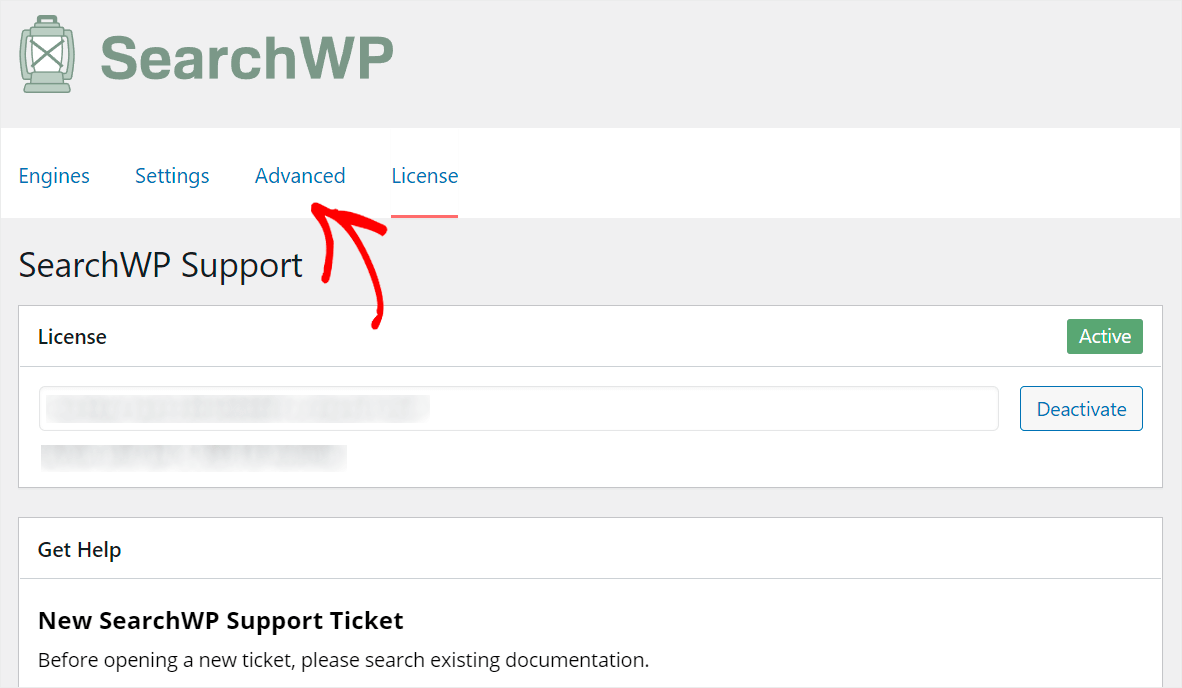 Once there, scroll the page down until you see the Highlight terms in results item.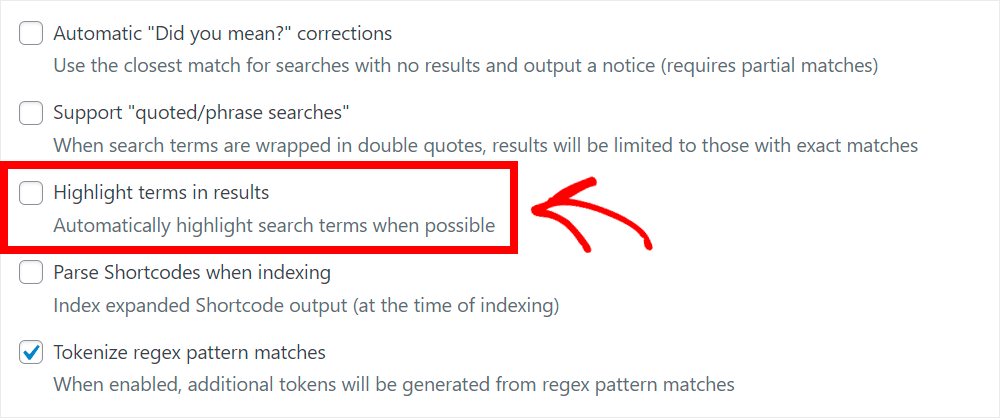 Then, tick the checkbox next to this feature to turn it on.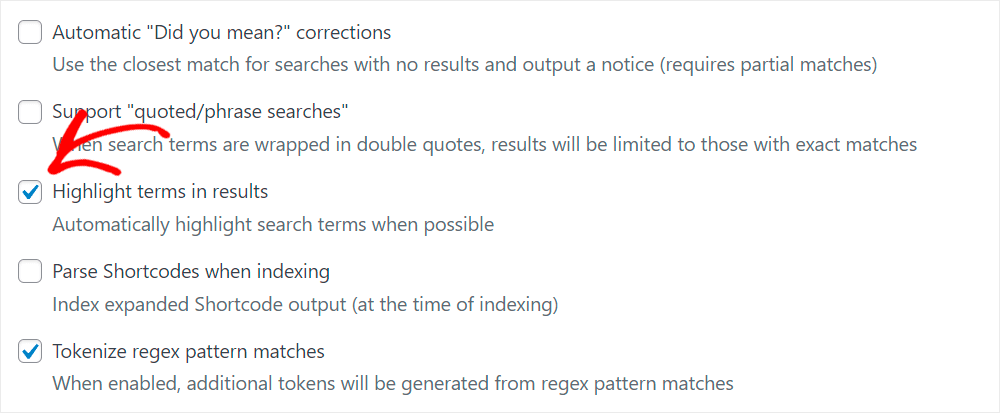 Once you enable it, WordPress will automatically start highlighting search terms in search results.
Let's check how it looks on your site.
Step 3: Try Out Your New Search
The fastest way to go over to your site from the WordPress dashboard is to click the Visit Site button under your site's name.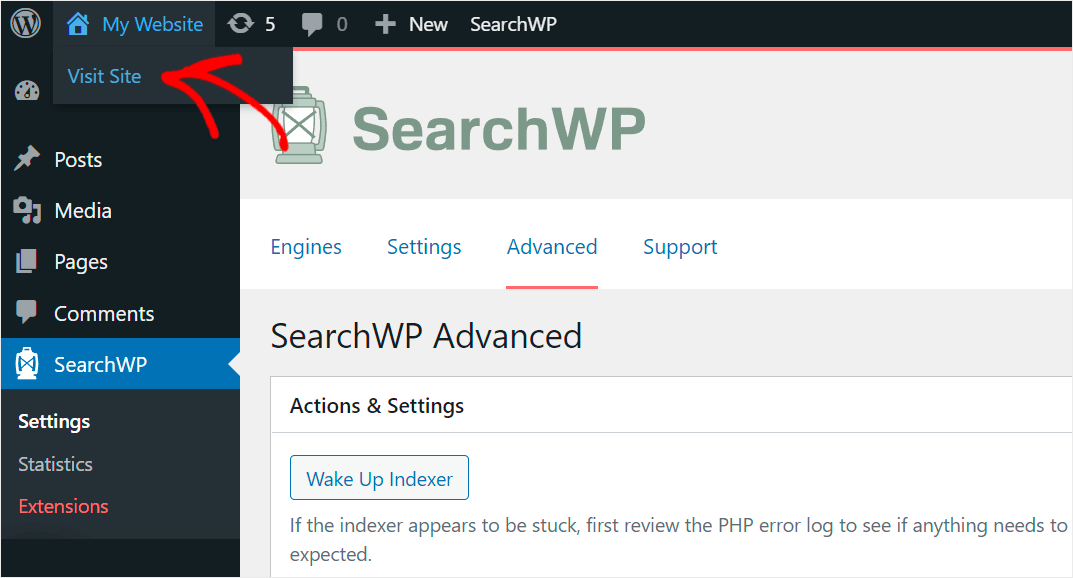 Once on the site, enter a search query in the search box. For example, we will search for plugins on our test site.

As you can see, our site highlights search terms on the search results page.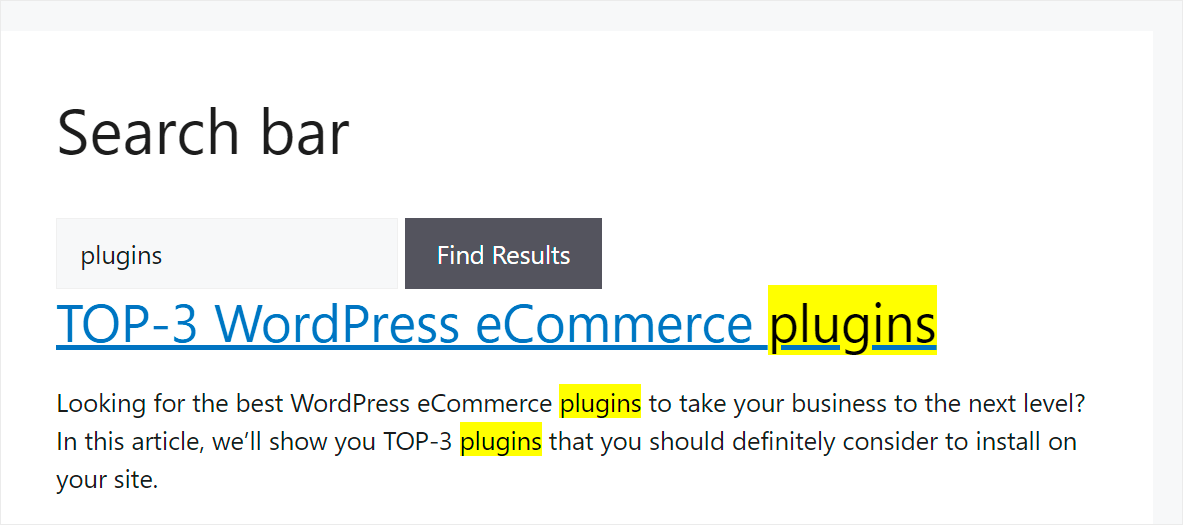 Here is another example. Let's assume we're looking for a specific recipe with mashed potatoes as a side dish for Christmas dinner.

Because search terms are highlighted in the search results on our site, we can immediately tell if the article contains the recipe we're looking for.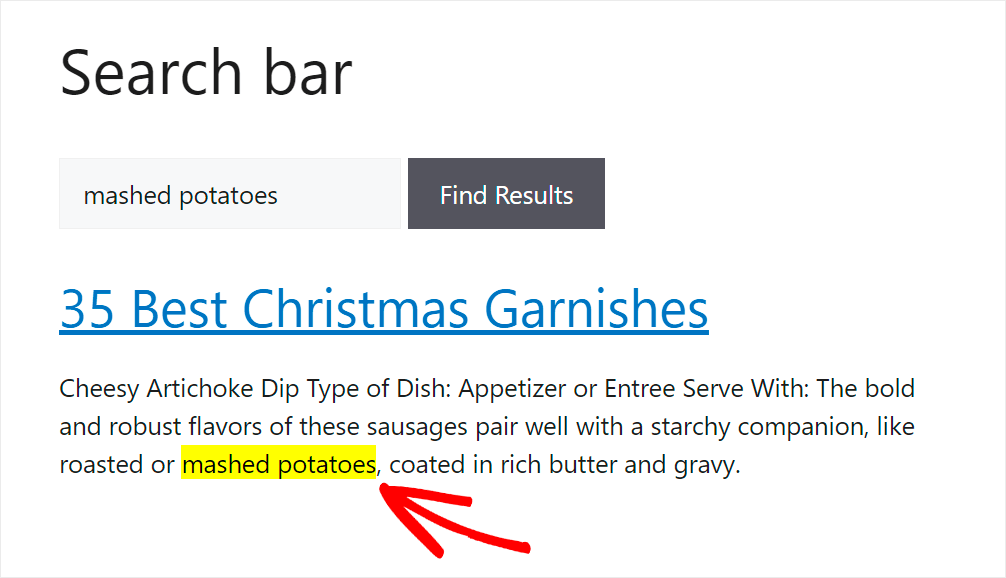 In this article, you learned how to highlight search terms in search results on your WordPress website.
It'll help your visitors find what they came to your site for faster and make their user experience better.
Ready to highlight search terms on your site with a few clicks? Get started with SearchWP here.
You may also want to learn how to limit WordPress search to post titles only to deliver more relevant search results.
Looking for a way to add a search bar to the post? Check out the how to add a WordPress search bar with a shortcode step-by-step tutorial.