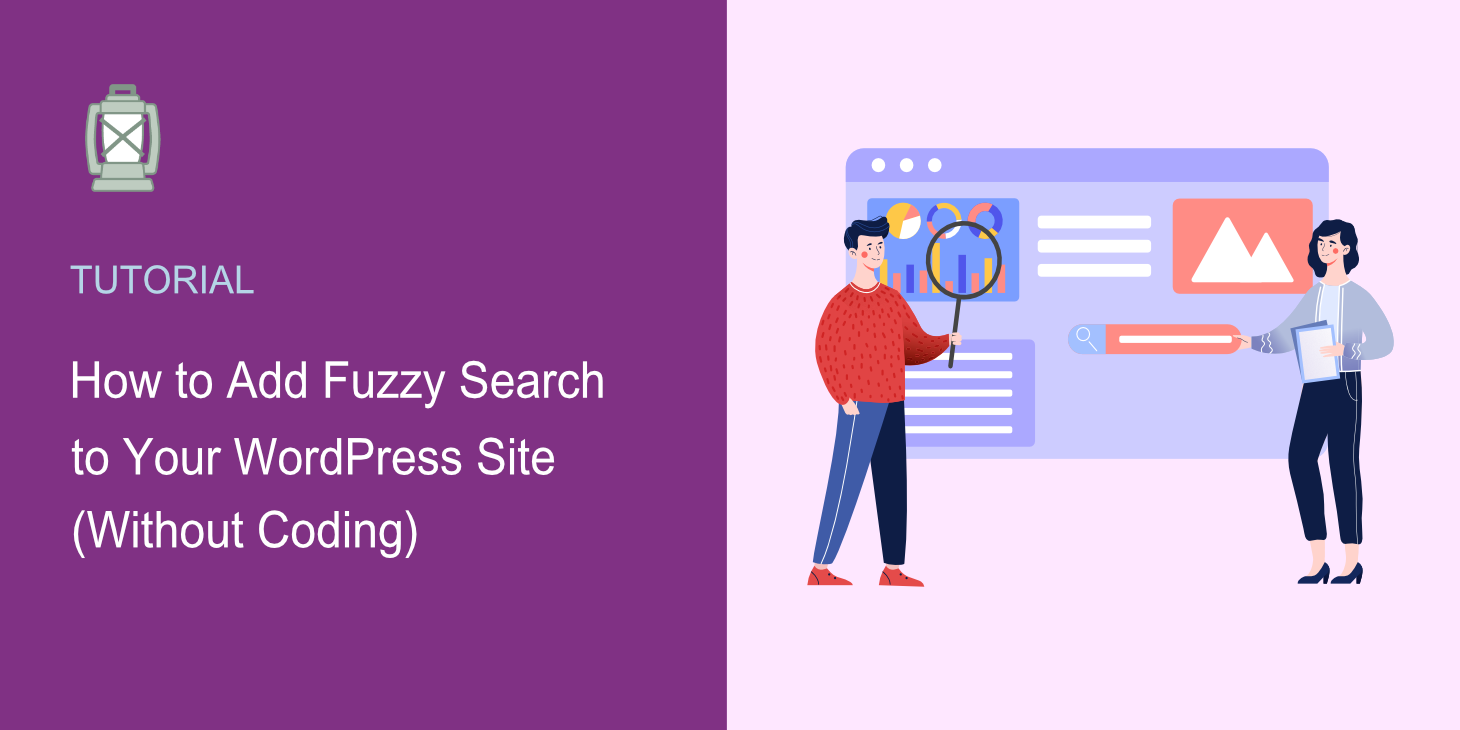 Would you like to know how to add fuzzy search to your WordPress site?
It can make it easier for your visitors to find the content they're looking for and improve their user experience.
In this guide, you'll learn how to enable fuzzy search on your site in a few easy steps without writing a single line of code.
Let's dive in!
What is Fuzzy Search and Why to Enable It?
Fuzzy search is a search feature that you can use to expand search results on your site.
When enabled, it makes WordPress search for partial matches if the search for an exact match returns no results.
It allows your visitors to find the right content even if they make typos or misspellings in the search query.
The thing is that by default, WordPress only searches for exact matches.
So if your visitors enter a term or product name incorrectly, they won't get any results and will leave your site unsatisfied.
This is where fuzzy search comes to the rescue.
For example, if someone misspells WordPress plugins as "wortpress pluginz," they will still find your posts on that topic.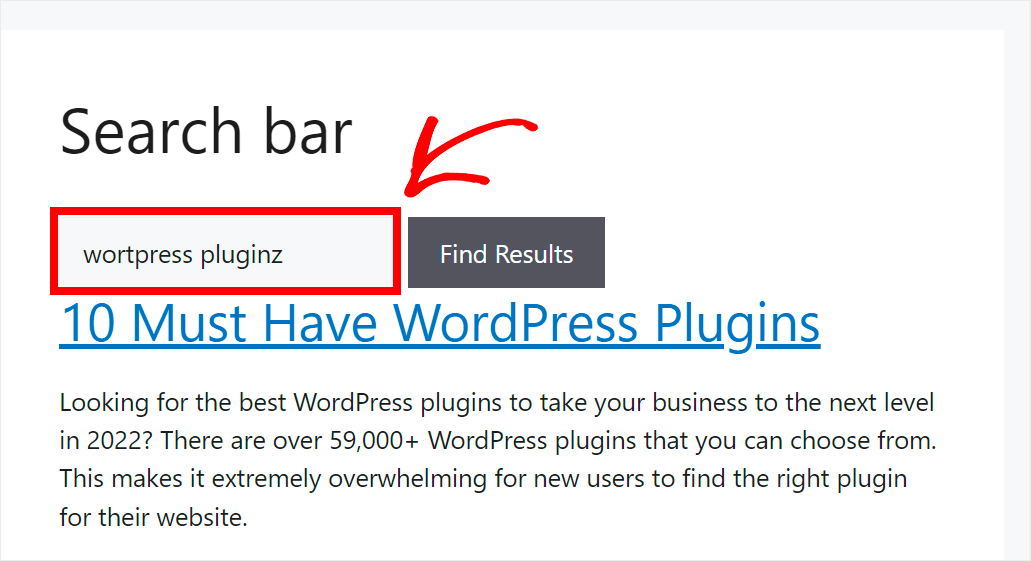 It allows you to keep visitors on your site and increase the number of pageviews you get.
After you've learned what fuzzy search is and what are the benefits of adding it to your site, let's see how you can do that below.
How to Add Fuzzy Search to Your Site
The easiest way to add fuzzy search to your WordPress site without coding is to use SearchWP.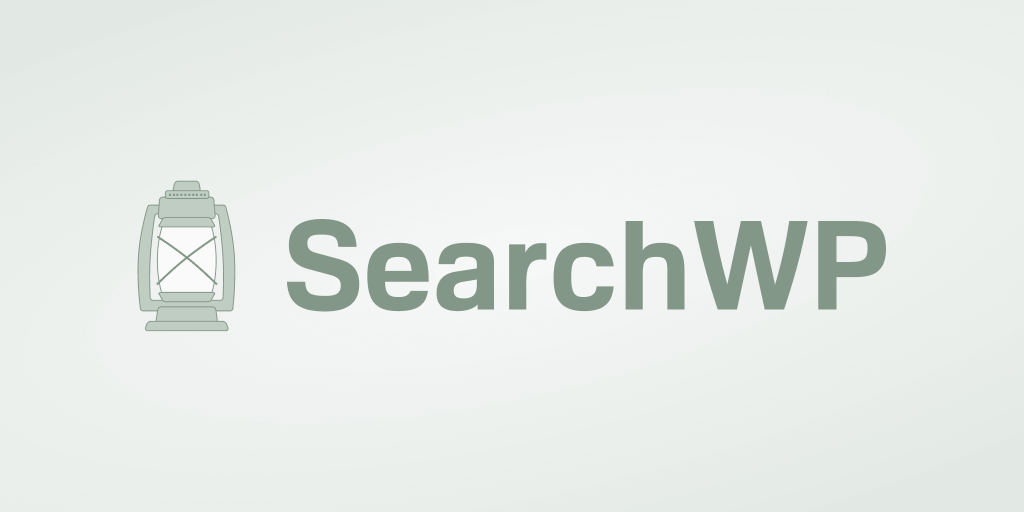 This is the #1 WordPress search plugin on the market, trusted by over 30,000 site owners worldwide.
It allows you to get full control over your site search and easily customize it to meet your needs.
For example, with SearchWP, you can create custom search fields, limit search to specific categories, and much more.
The best thing is that this plugin is super easy to use, so you can easily set it up even if you're a WordPress newbie.
Here are some other things SearchWP lets you do with just a couple of clicks:
Now that you know why SearchWP is the best WordPress search plugin, let's see how you can add fuzzy search to your site using it.
Step 1: Install and Activate SearchWP
The first step is to get your copy of the SearchWP plugin.
After that, go to your SearchWP account and navigate to the Downloads tab.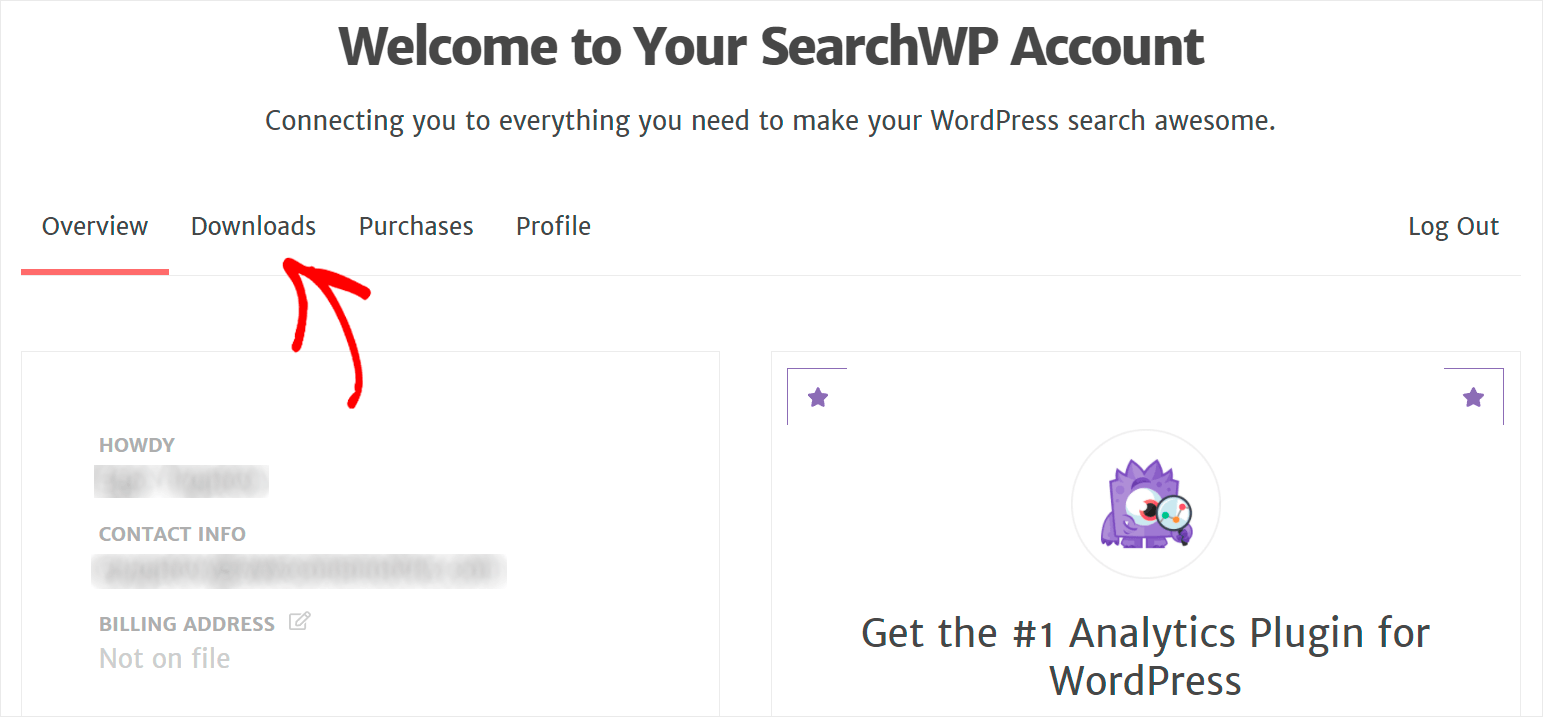 Once there, press the Download SearchWP button to start downloading the plugin to your computer.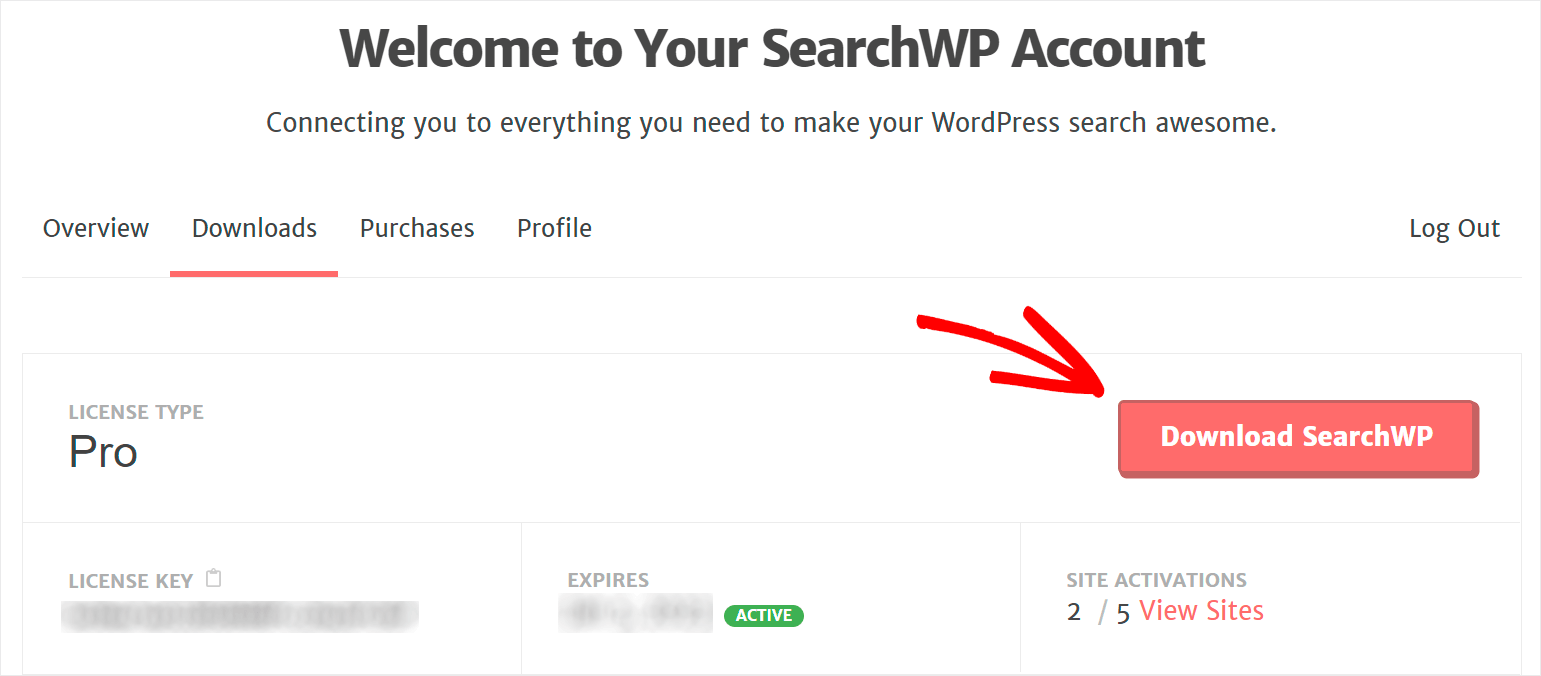 When the download is complete, copy the plugin license key on the same page.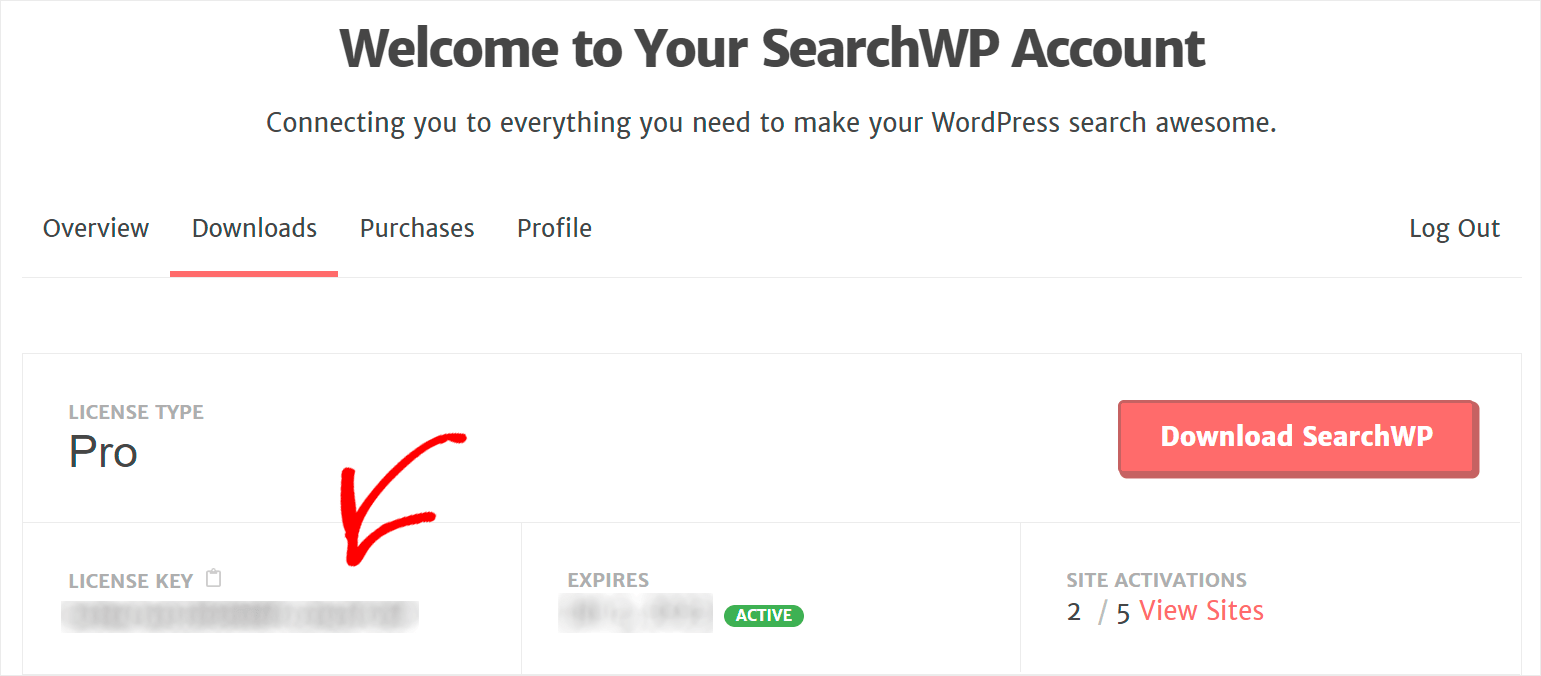 The next step is to install SearchWP. To do that, you'll need to upload the downloaded file to your site.
You can follow this guide on installing a WordPress plugin if you need help.
After installing the SearchWP plugin, you'll need to activate it with your license key.
To do that, go to your WordPress dashboard and point your mouse cursor over the SearchWP button at the top panel.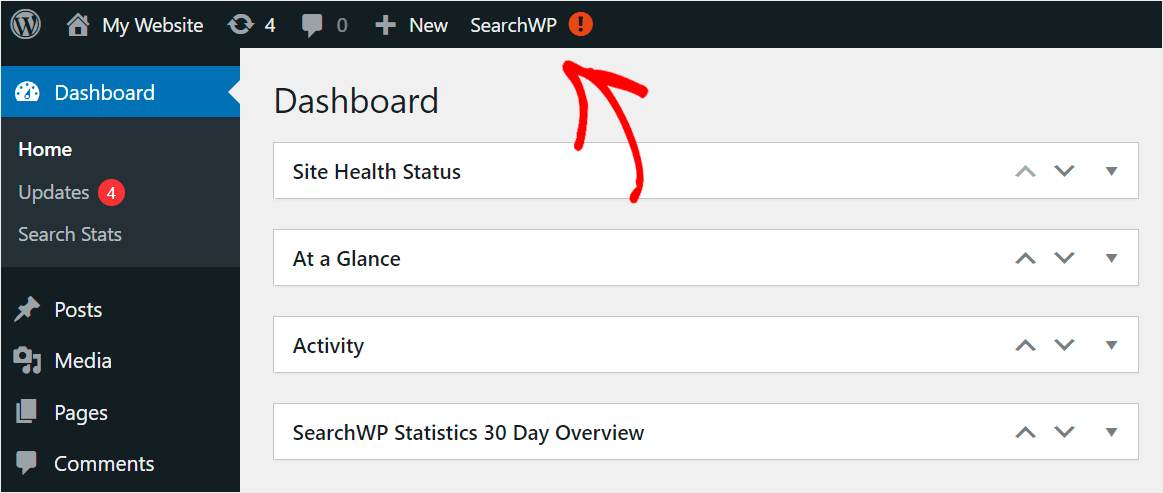 Then, select the Activate License option from the drop-down menu.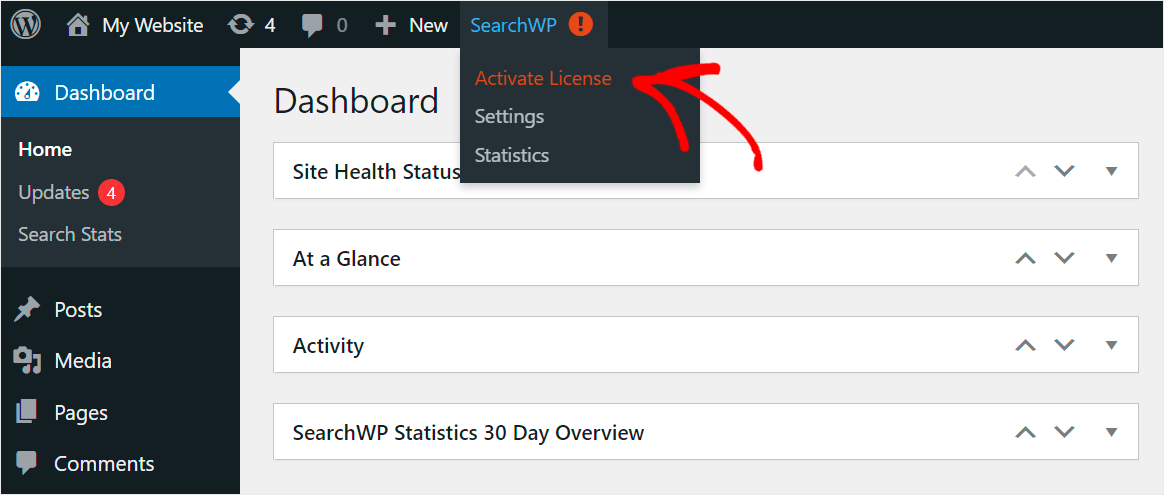 Once you get to the License page, paste your SearchWP license key into the License field and click Activate.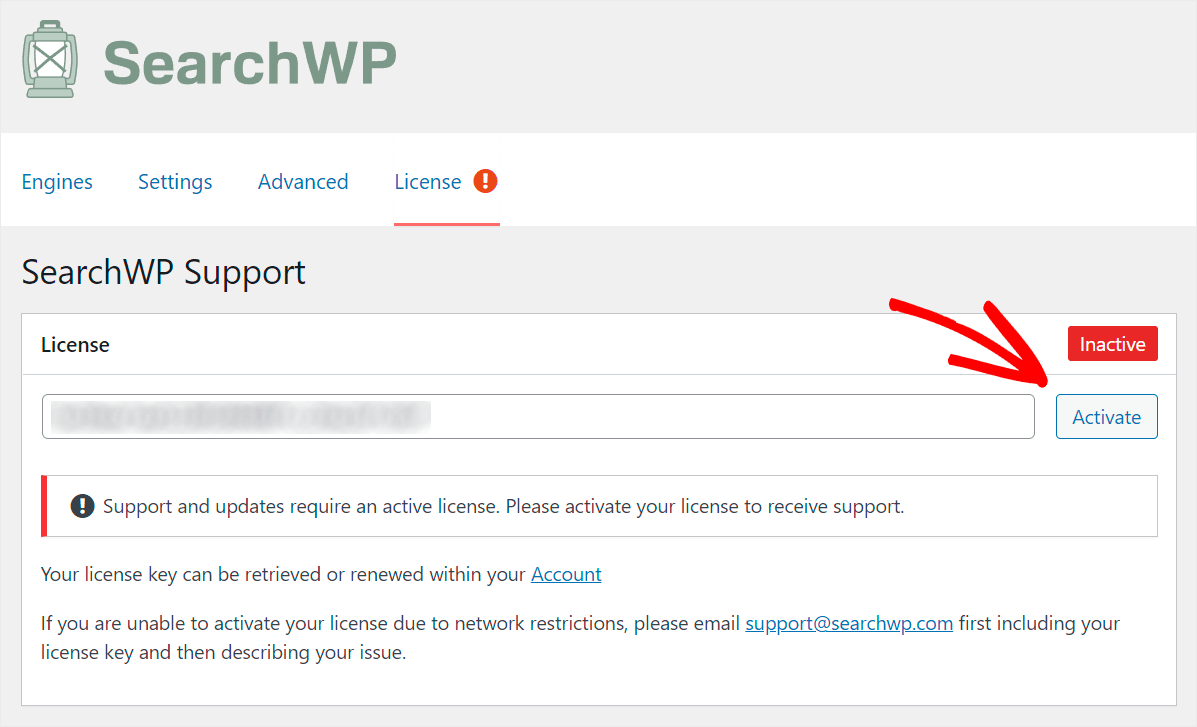 After the activation of SearchWP, you're ready to enable the fuzzy search feature on your site.
Step 2: Enable the Fuzzy Search Features in SearchWP Settings
To get started, navigate to the Advanced tab in the SearchWP settings.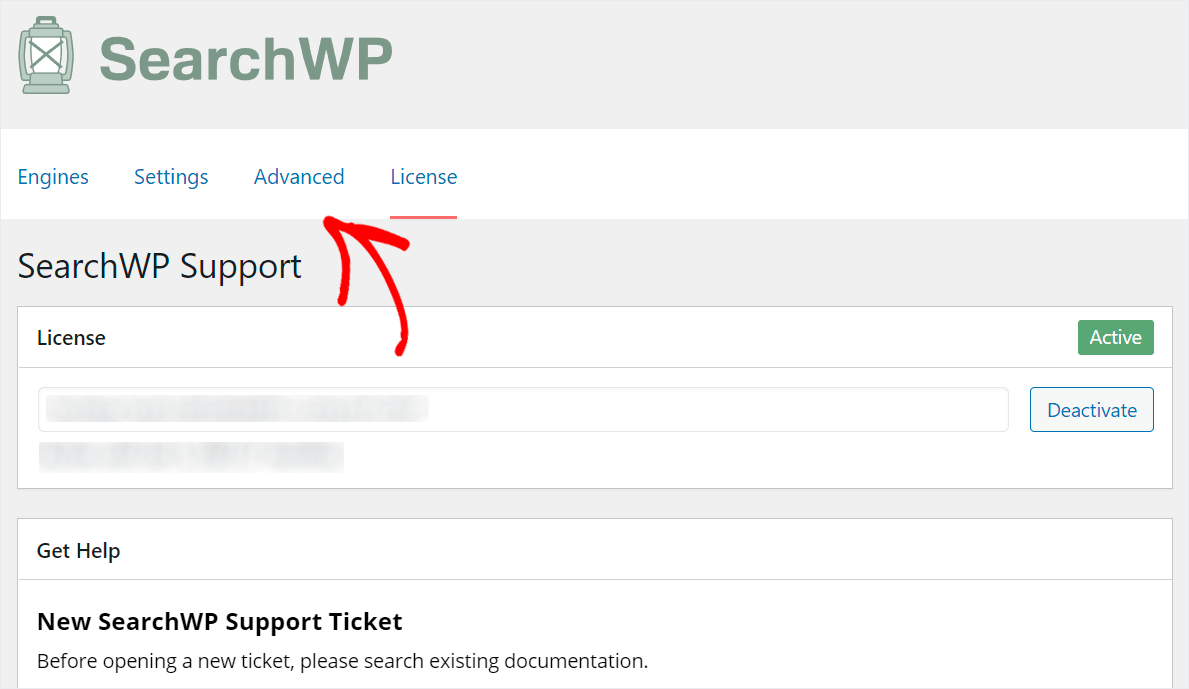 Once you get to the Advanced tab, find the Partial matches (fuzzy when necessary) feature and activate it by checking the box next to it.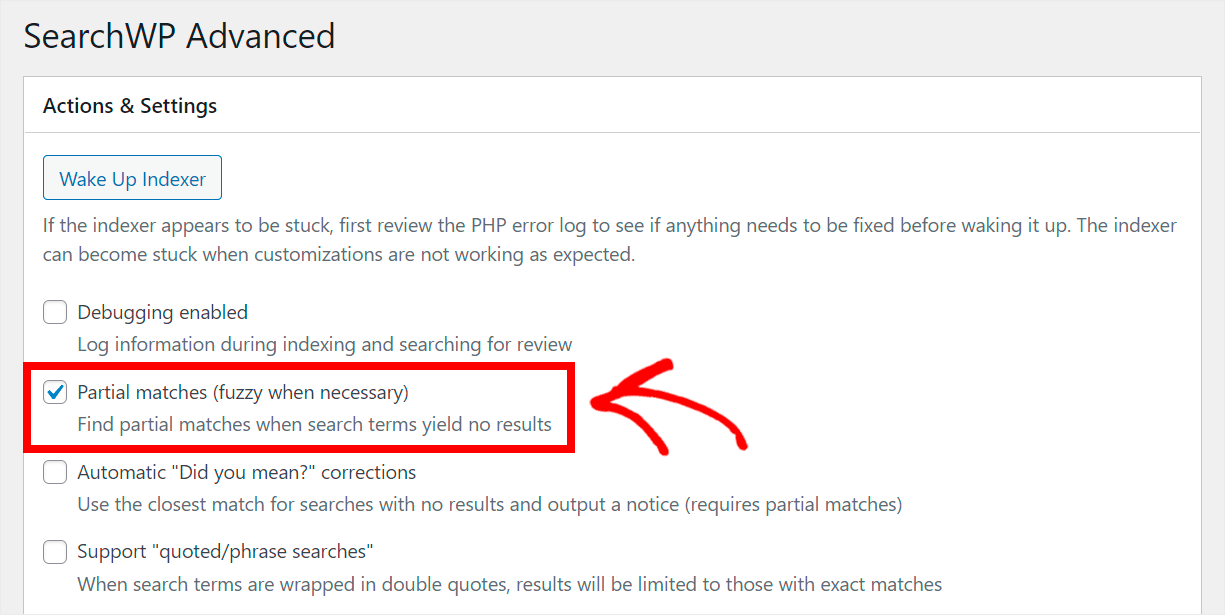 That's it. You've successfully enabled fuzzy search, and now your visitors can more easily find the right content.
Let's try out your new search and see how it works.
Step 3: Test Your New Search
To do that, you'll need to go over to your site from the WordPress dashboard.
The fastest way to do that is to click the Visit Site button under your site's name at the top left corner.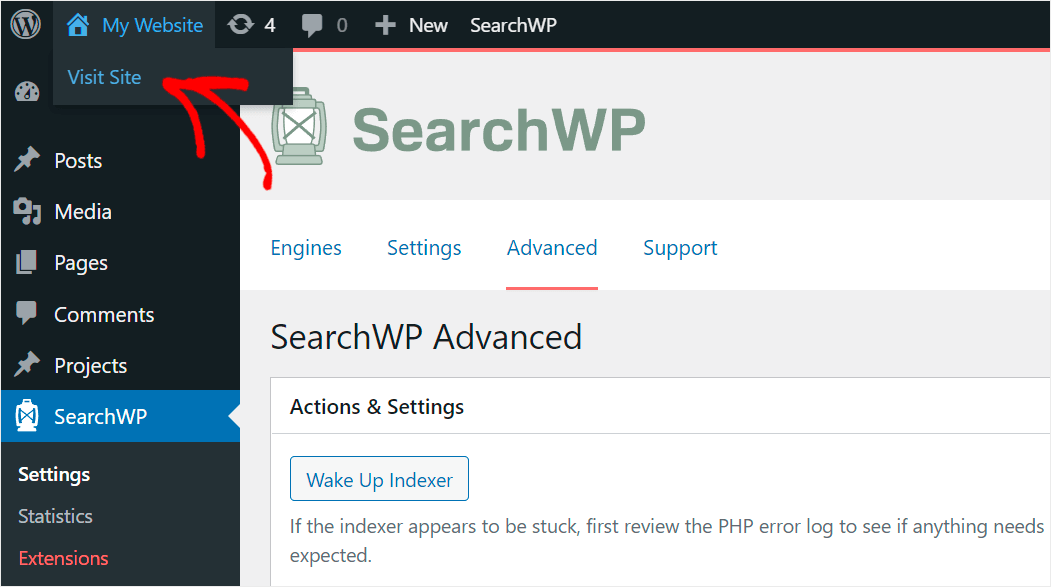 Once you get to your site, enter a search term containing a typo into a search box to check if a fuzzy search works.
For example, we have a blog article titled How to Install a WordPress Theme on our test site.
Let's see if we can find it using the intentionally misspelled search term – "wortpress theame".

As you can see, we found the post even though there were a huge number of typos in our search query.

Or, here is another example. Let's try to search for – "e mail makreting".

We also had no problem finding a post on email marketing because the fuzzy search is enabled on our test site.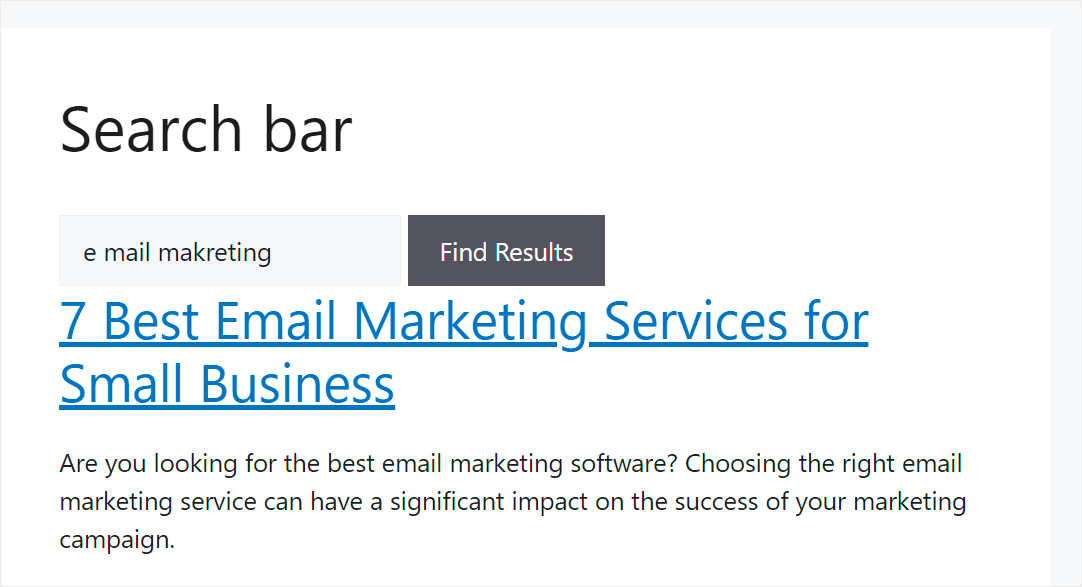 In this article, you learned how to add fuzzy search to your WordPress site.
It'll help your visitors find the content they're looking for and increase the number of pageviews you get, so you can grow your site faster.
If you're tired of typos that steal your visitors, you can get started with SearchWP here.
You also might be interested in our how to customize your WordPress search results page detailed tutorial.
Looking for a way to add a search bar to a post on your site? Check out the how to add a WordPress search bar with a shortcode step-by-step guide.