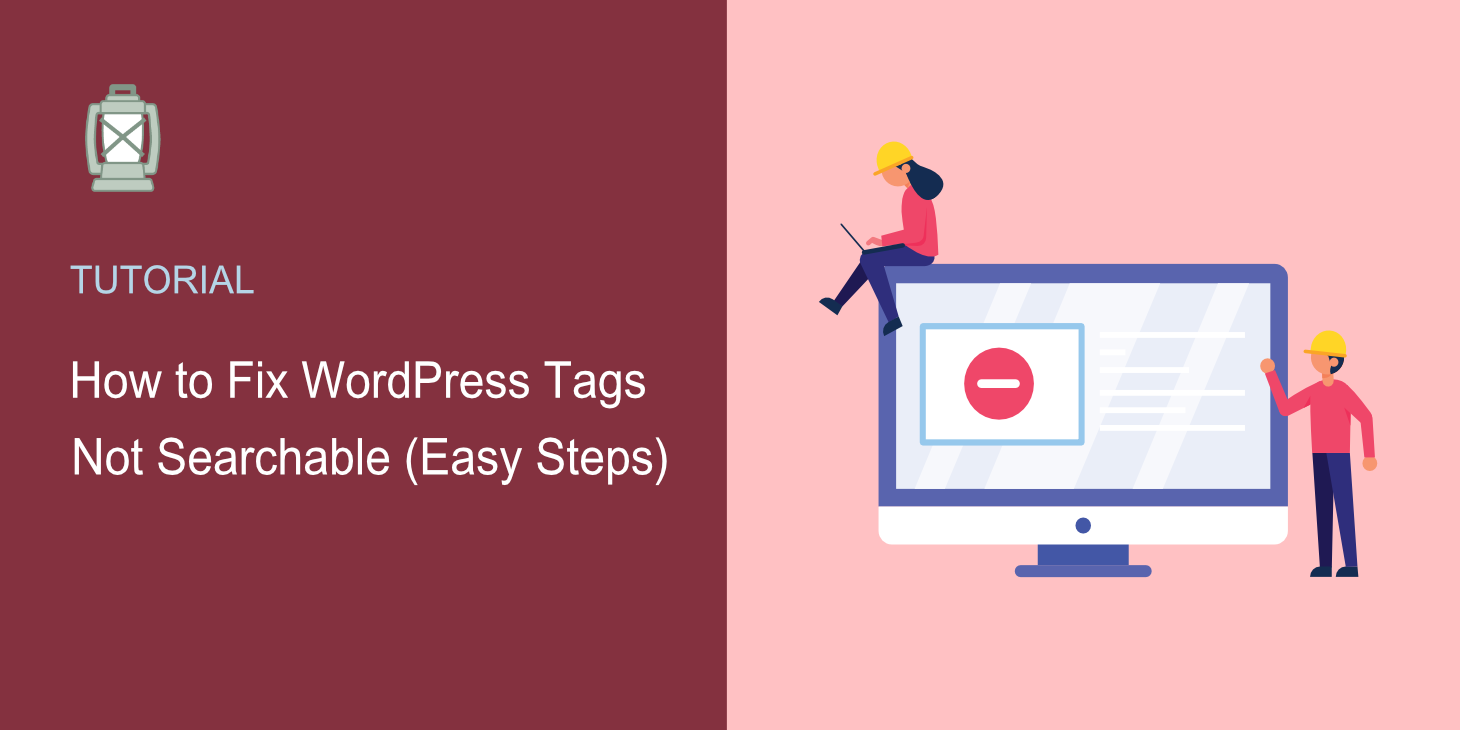 Would you like to know how to fix WordPress tags not searchable?
Searching by tags allows your visitors to find the right content faster, so it's important to enable this feature.
In this post, we'll show you how to make WordPress search by post tags in a few clicks, no coding needed.
Let's begin!
Why Search by Tags Doesn't Work on Your Site
You can't search for posts by tags because WordPress doesn't consider them when performing a search.
By default, it searches only by title, content, and excerpts of posts and pages.
That's inconvenient and limits the number of ways your visitors can search for content.
Visitors who haven't found what they came for on your site are likely to leave it straight away.
That's why making tags searchable on your site is important if you want to succeed online.
In addition, it'll help you to:
Increase the average session duration. When visitors find the right content, it makes them stay at your site longer.
Build a loyal audience. Visitors who've had a positive user experience on your site will come back again.
Boost your site SEO. High average session duration and percentage of returned visitors are major ranking factors in Google.
After you've learned why it's important to make tags searchable on your WordPress site, let's see how to do that.
How to Fix WordPress Tags Not Searchable
The easiest way to make tags searchable on your site is to use a plugin like SearchWP.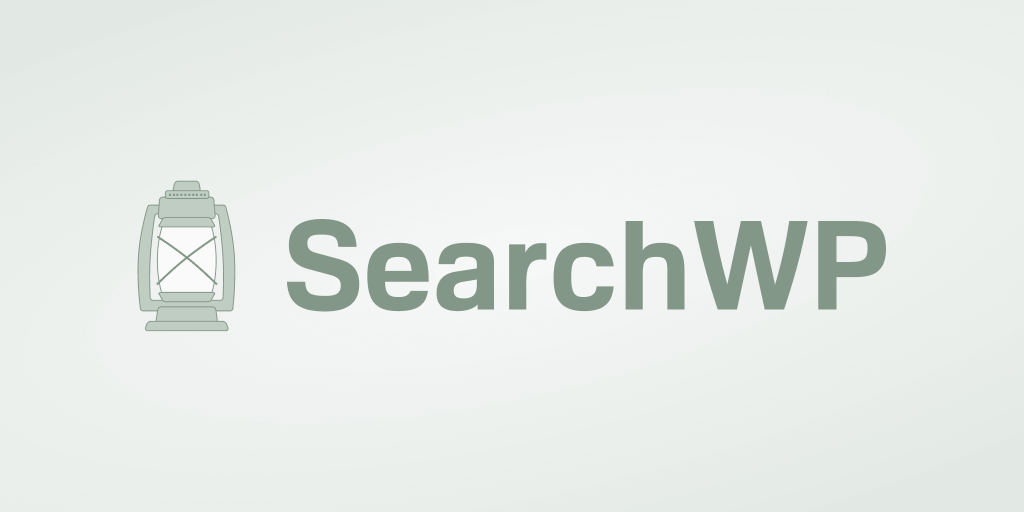 Why? Because SearchWP is the most powerful WordPress search plugin on the market.
It comes with lots of useful features that you can use to fully customize the way search works on your site.
Using SearchWP, you can make searchable not only tags, but custom fields, shortcodes, and many more.
This plugin comes with an intuitive interface, so you can set it up to suit your needs even if you're not tech-savvy.
More than 30,000 WordPress site owners already use it to help their visitors find the right content easier and faster.
Beyond making searchable almost anything on your site, you can also use SearchWP to:
With that, let's see how to make WordPress consider tags when performing a search with SearchWP.
Step 1: Install and Activate SearchWP
To get started, grab your copy of SearchWP here.
Once done, navigate to your SearchWP account and go to the Downloads section.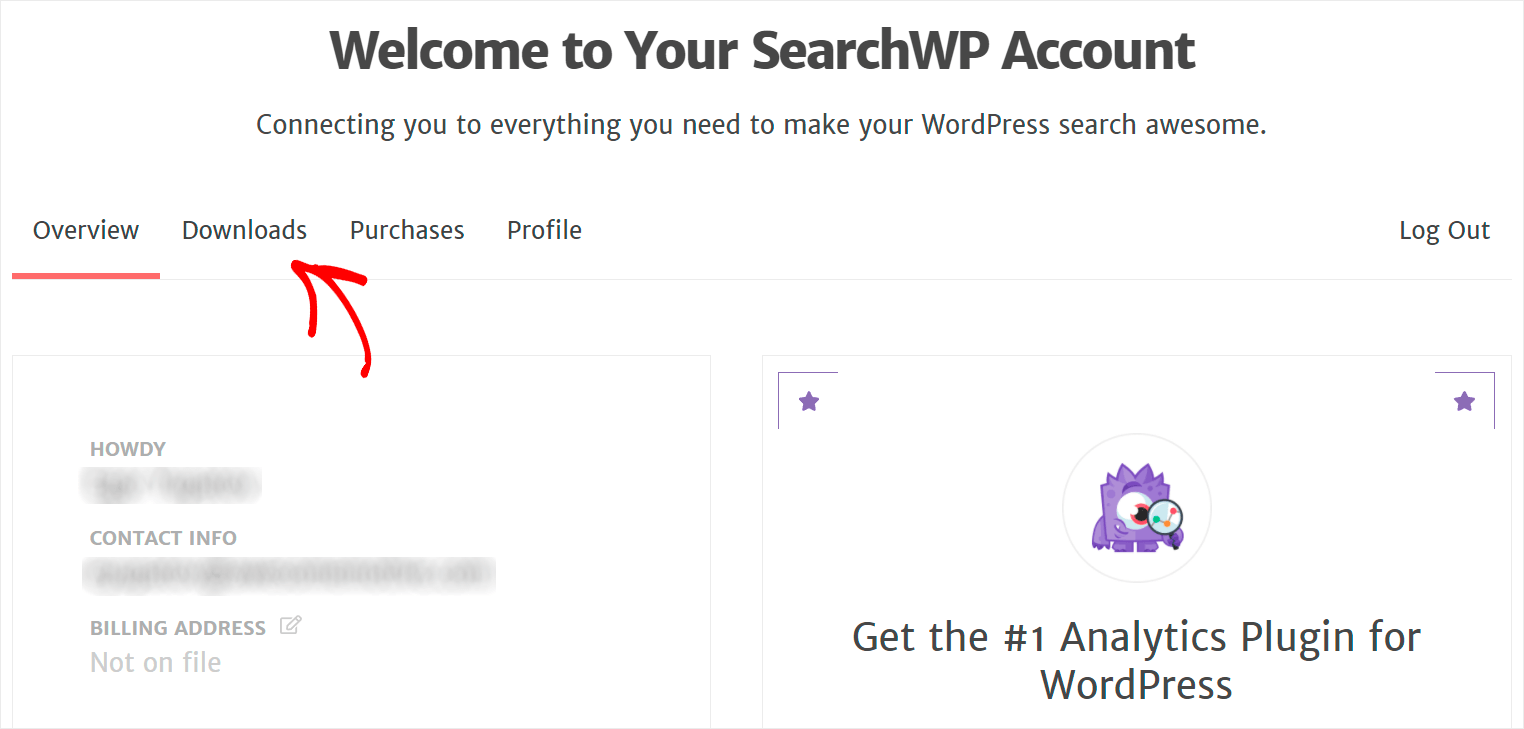 Then, click the Download SearchWP button and save the plugin ZIP file to your computer.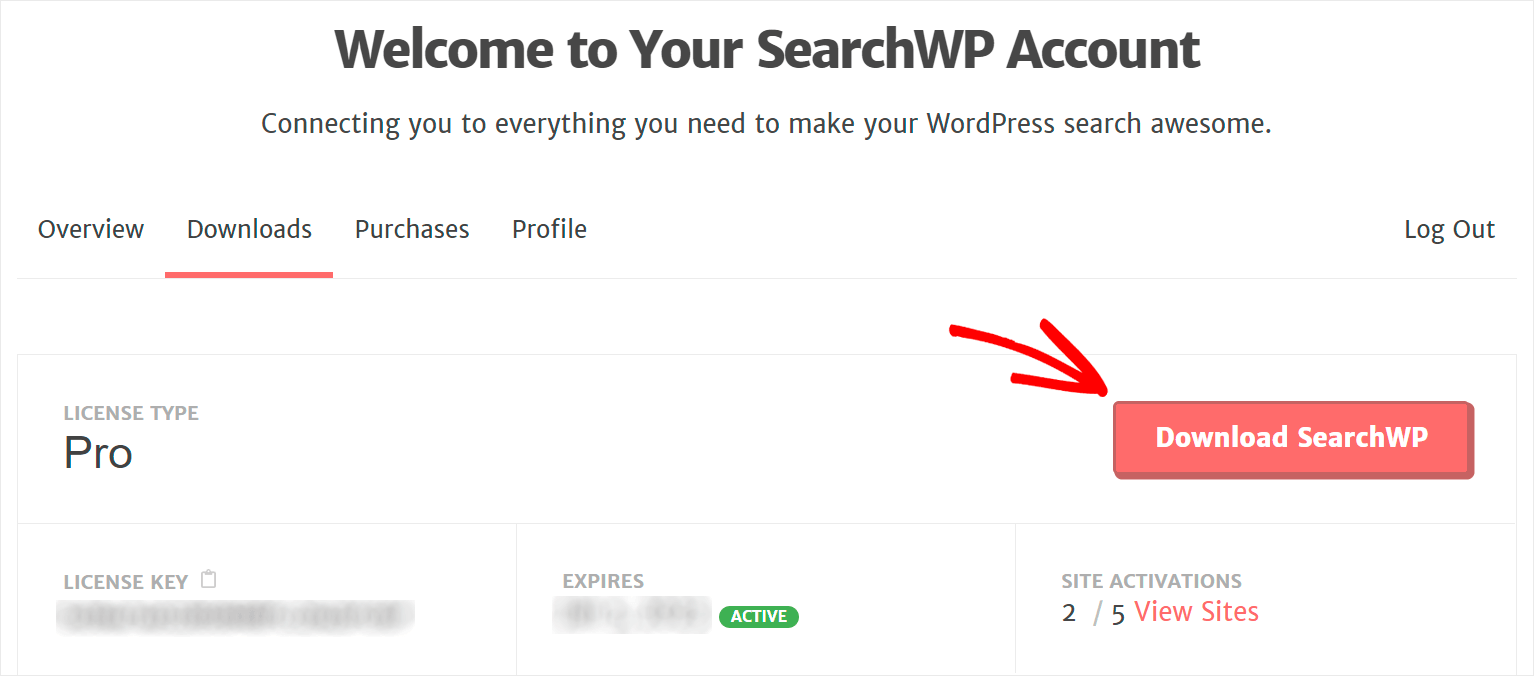 After the download is complete, copy your SearchWP license key in the lower-left corner.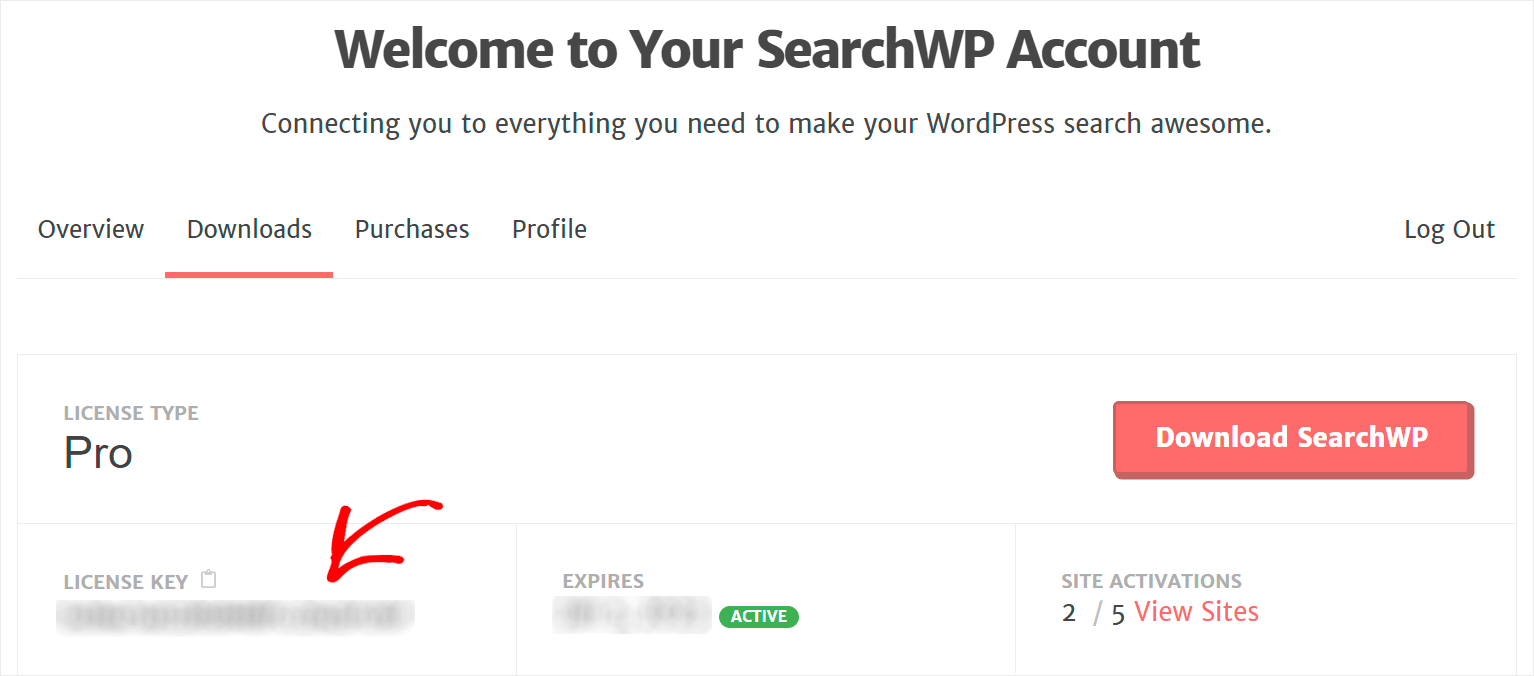 The next step is to upload the plugin's ZIP file to your site.
If you need help, you can follow along with this tutorial on how to install a WordPress plugin.
After you install the plugin, navigate to your WordPress dashboard. Then, hover your mouse over the SearchWP button at the top panel and click Activate License.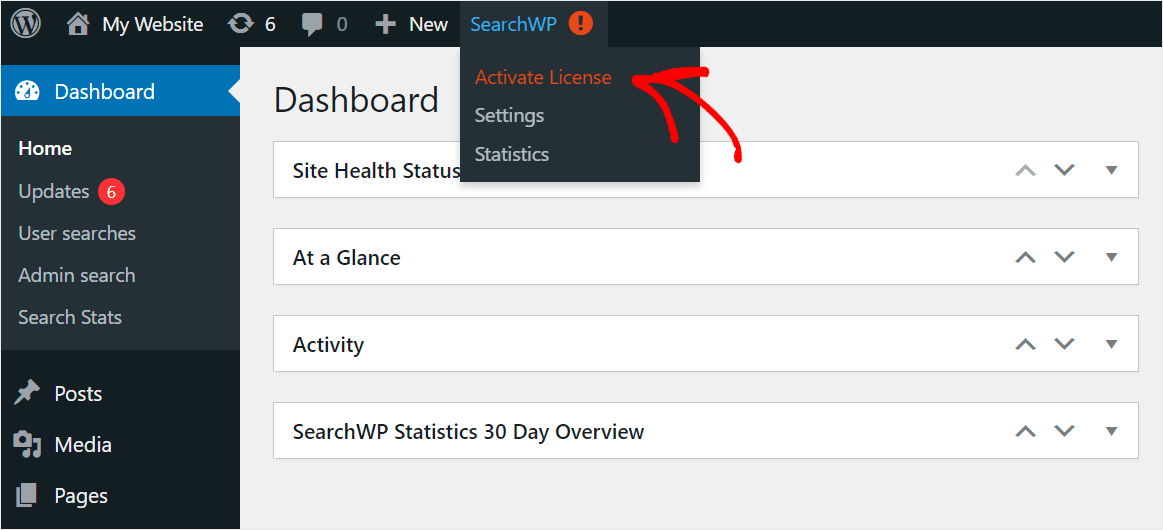 After that, paste your SearchWP license key into the License field and click the Activate button.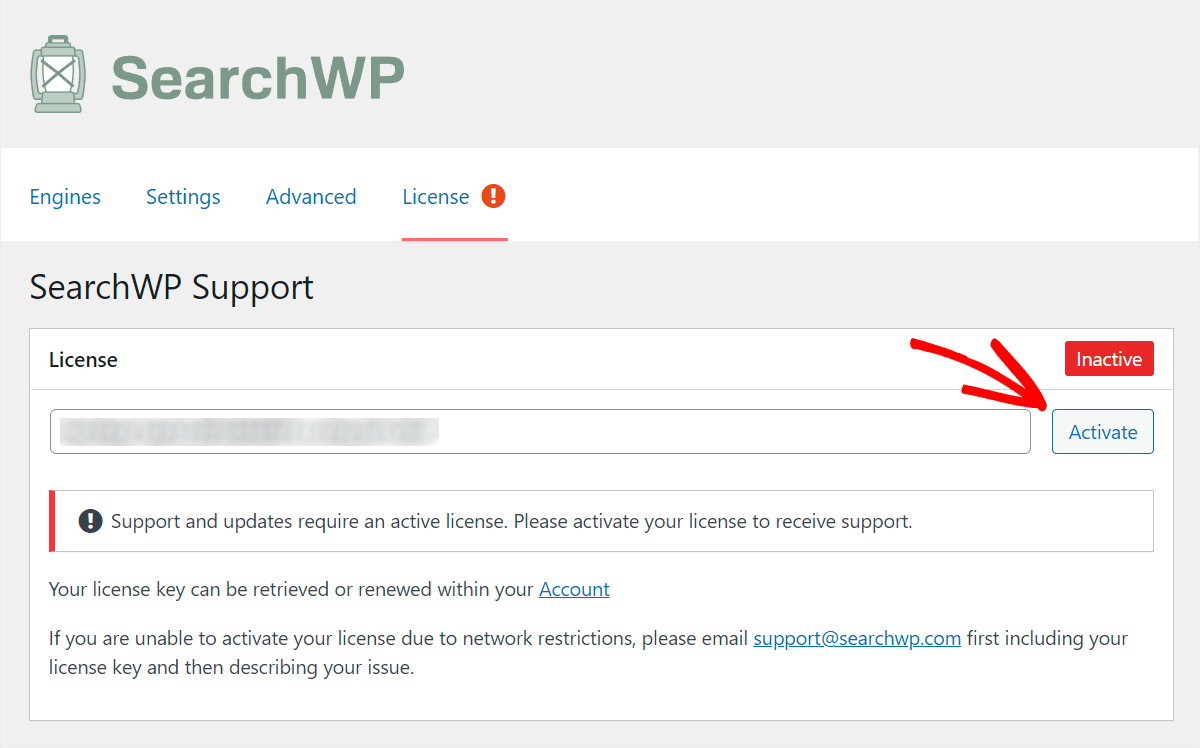 Once you activate your copy of the plugin, you can start customizing your WordPress search engine to make it consider tags.
Step 2: Make WordPress Search by Tags
To get started, first go over to the Engines tab.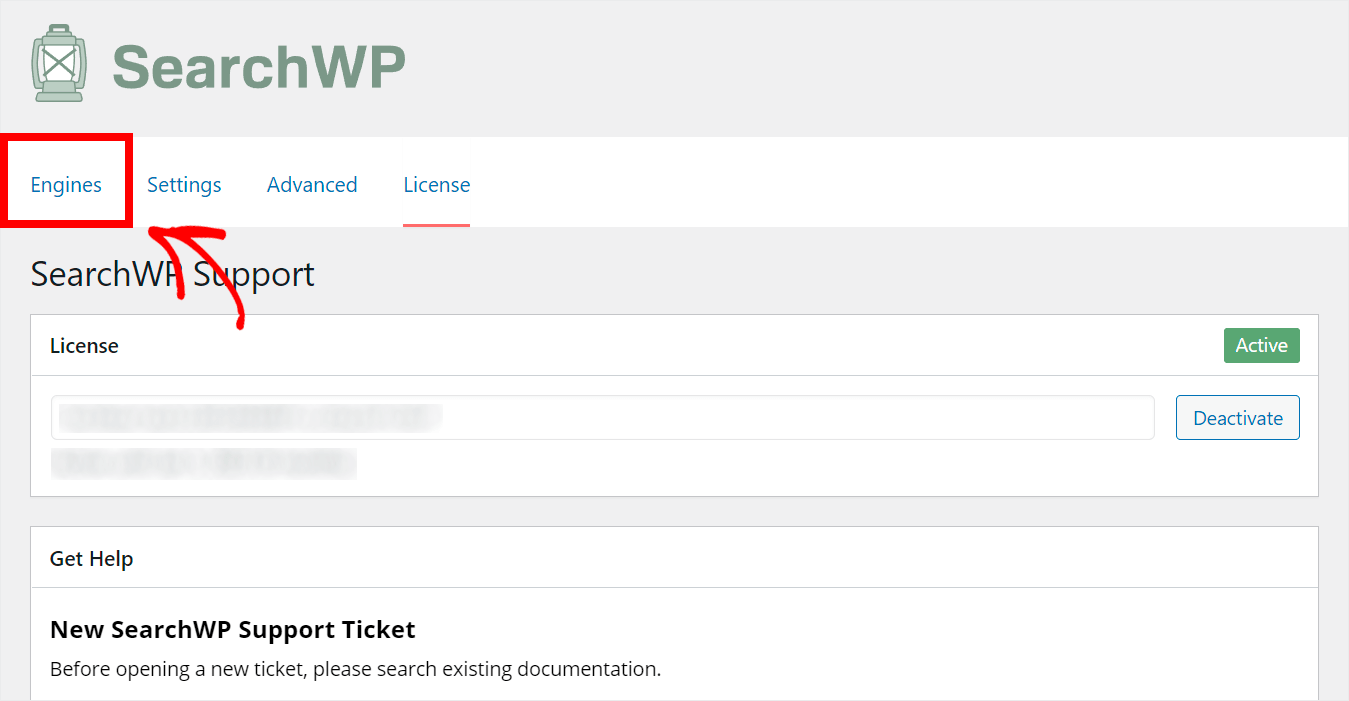 Here you can add new search engines and manage the existing ones.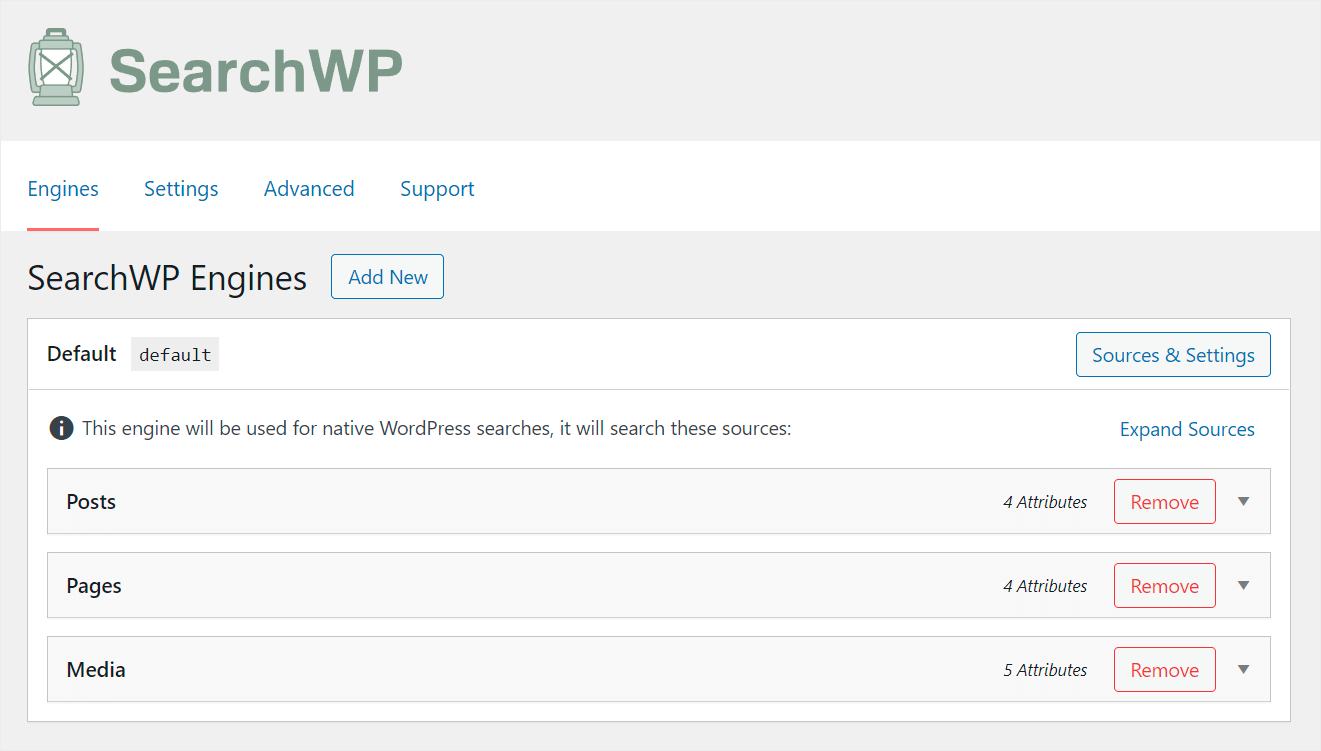 After you install SearchWP, it automatically creates the Default search engine.
By customizing it, you can control the way WordPress performs searches across your entire site.
For example, you can make it index post tags, limit search to a specific type of content, and many more.
With SearchWP, you can create multiple search engines with different sets of settings and link them to individual search forms.
Since we want to make tags searchable using any search form on our site, we'll customize the Default search engine.
To begin, click on the Posts search source to open its settings.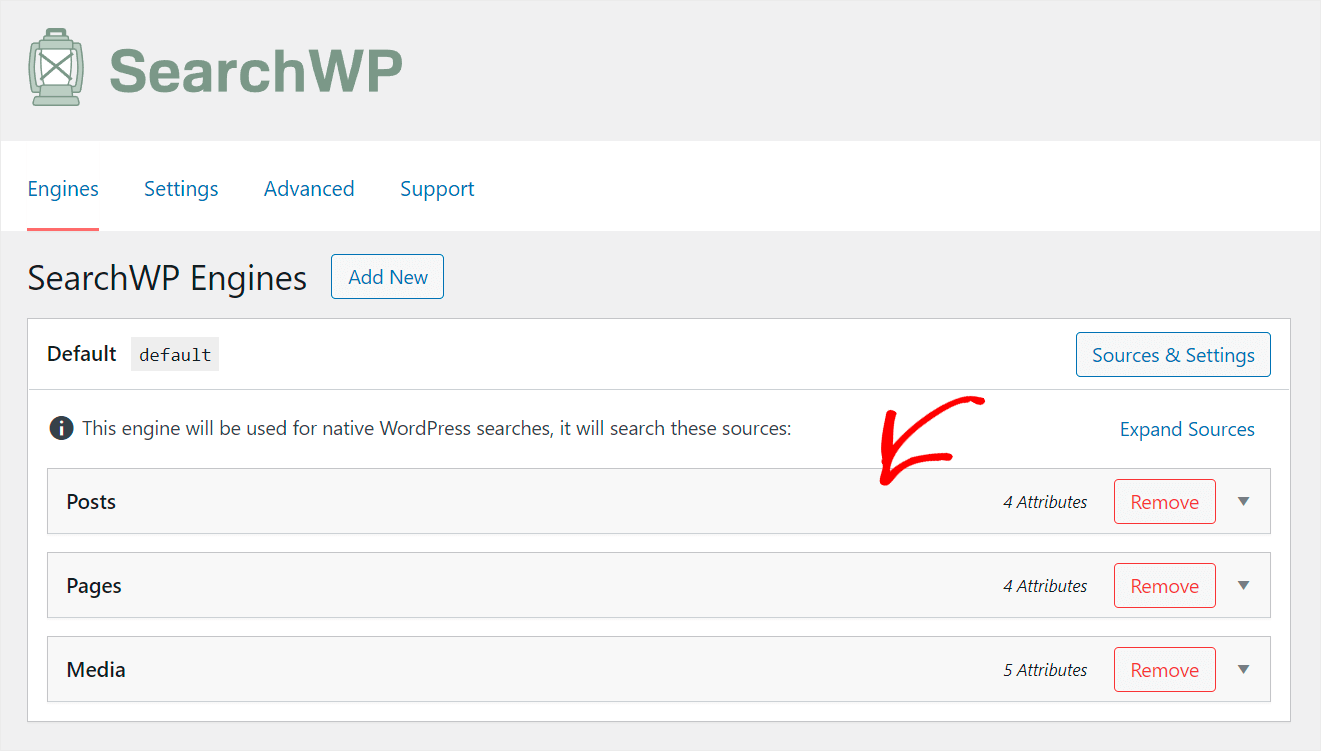 The next step is to add tags as a search attribute. To do that, first press the Add/Remove Attributes button under the Posts section.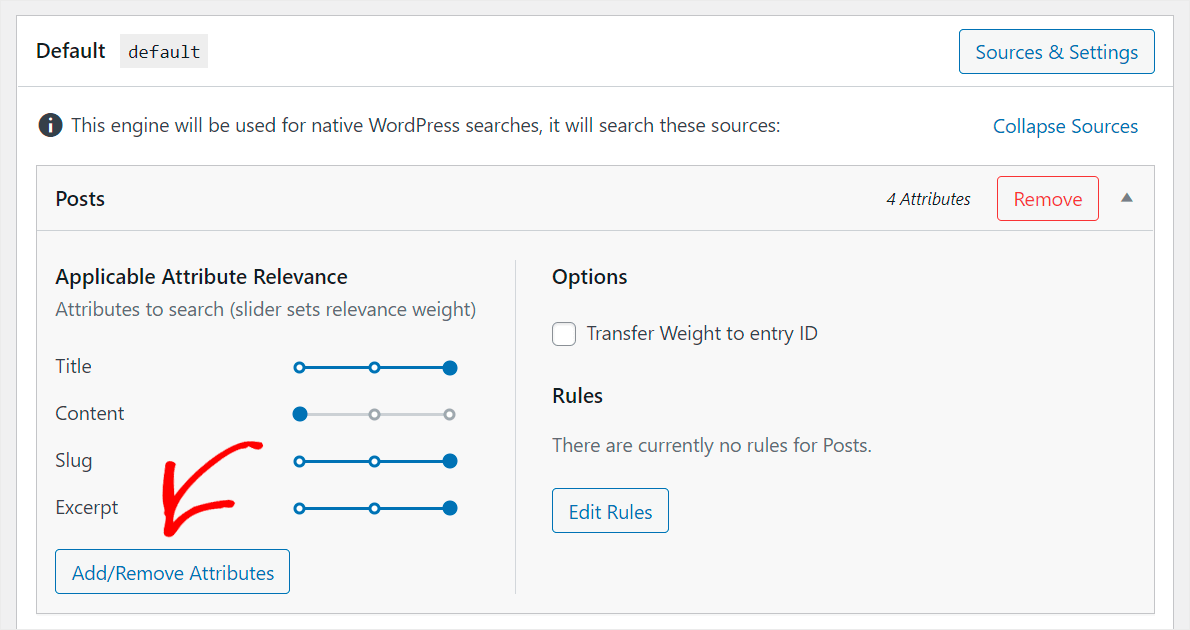 Then, click on the Taxonomies field.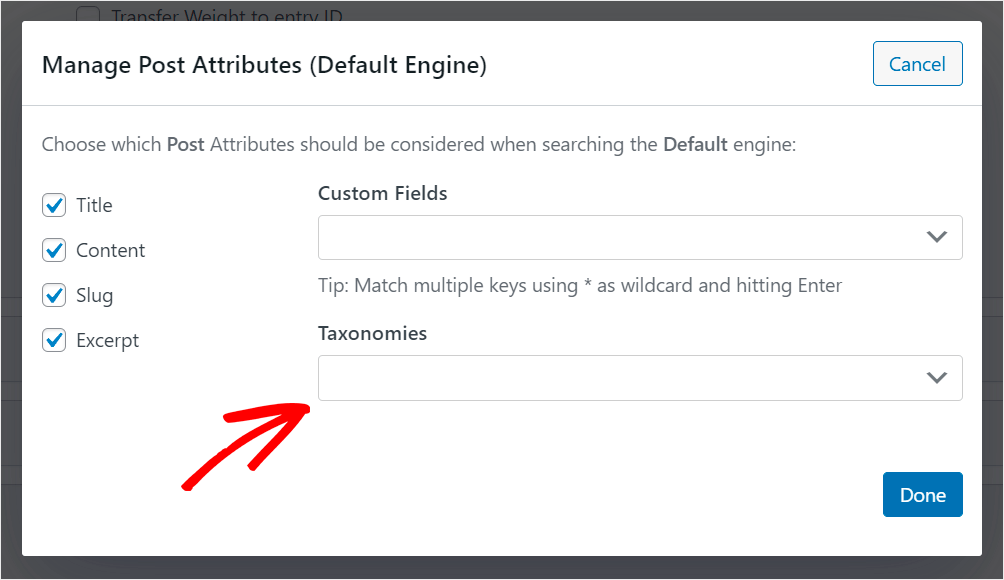 After that, you'll see the drop-down menu where you can choose which post taxonomies you want to make searchable.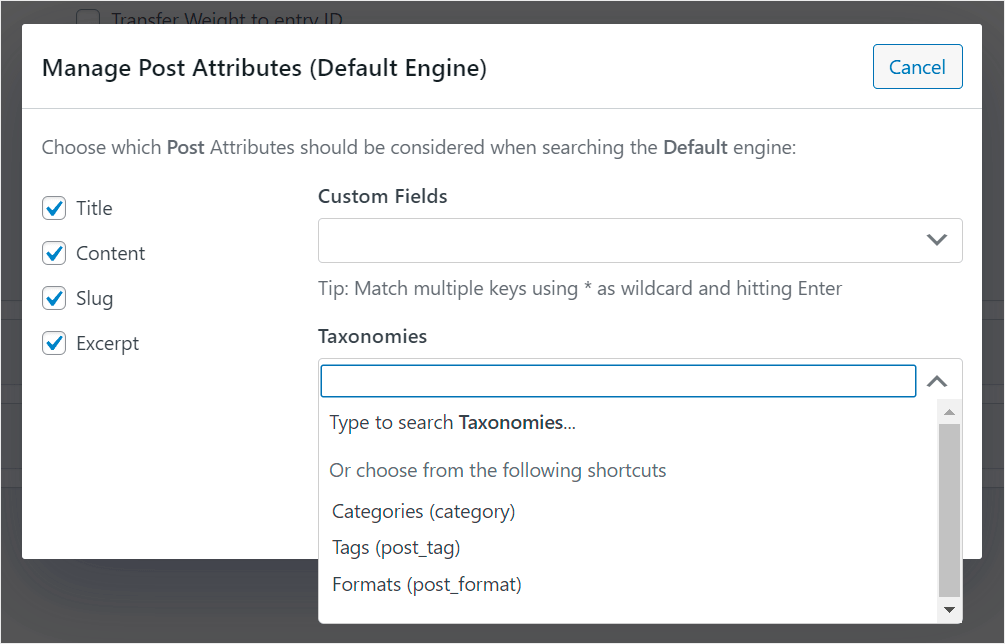 Click on the Tags taxonomy to add it as an attribute to the Posts search source.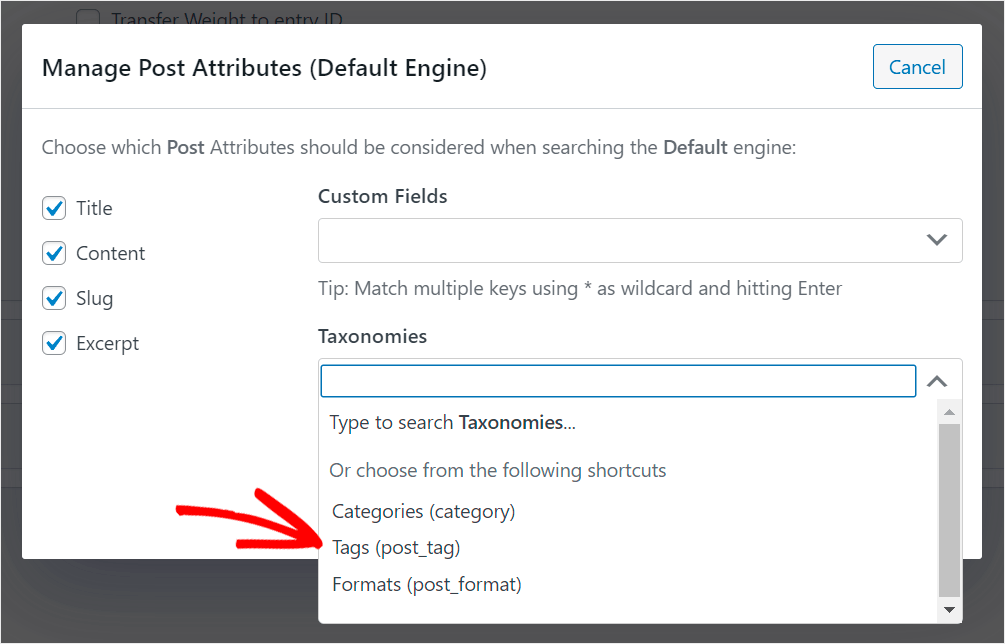 When you're finished adding taxonomies, click Done.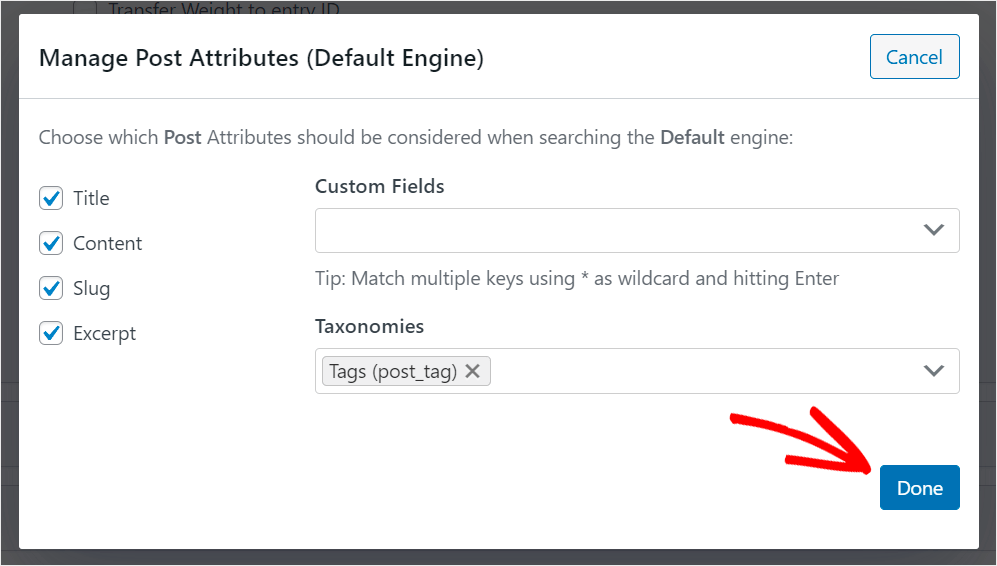 The last step is to click the Save Engines button in the upper right corner to save the changes you've made.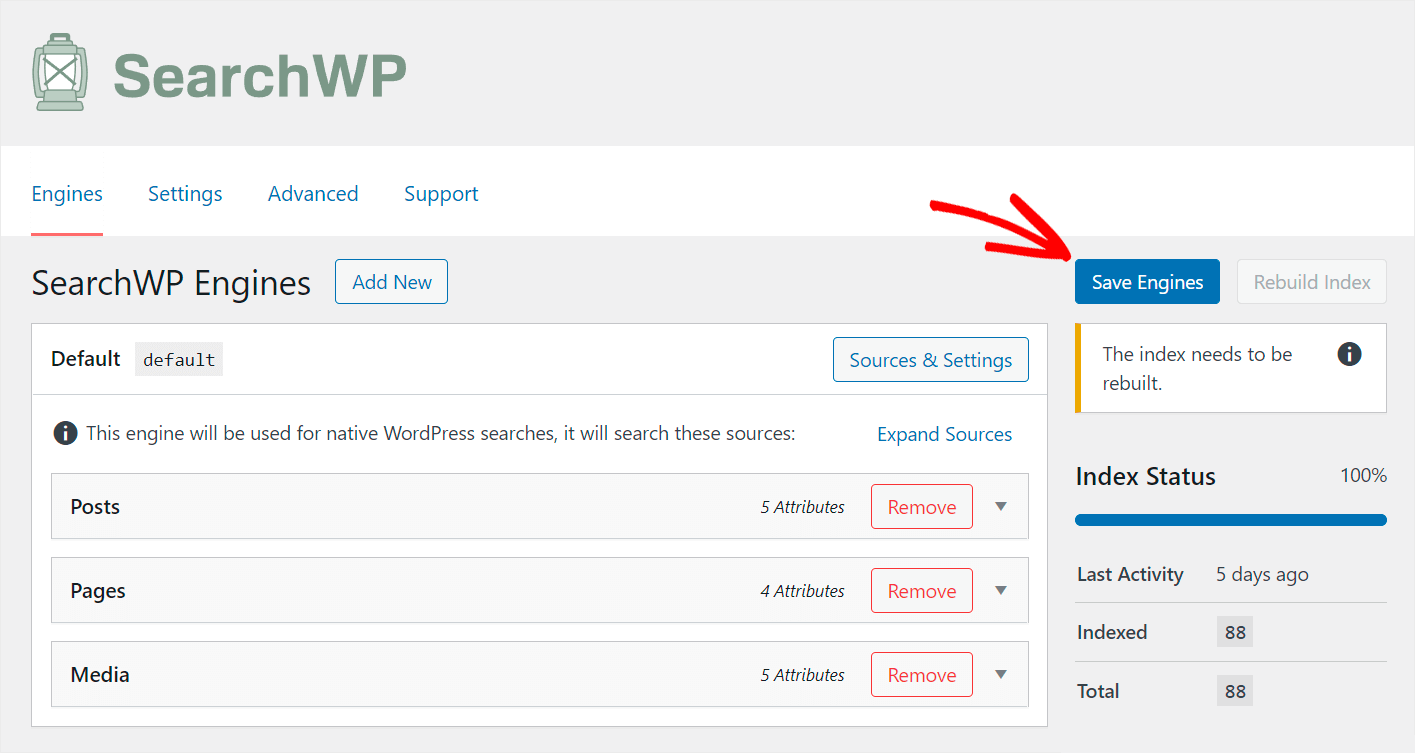 That's it. Now your visitors can find your posts by tags.
Let's check out how your new search works.
Step 3: Test Your New Search by Tags
To do that, hover your mouse over your site's name in the upper left corner of your dashboard and press the Visit Site button.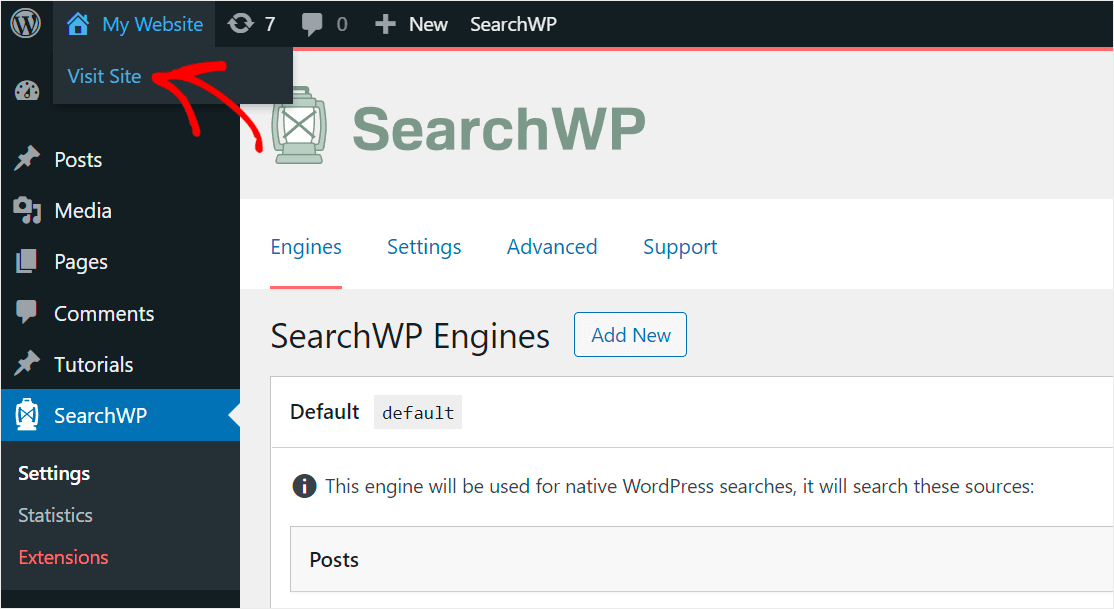 For the purposes of this guide, we've added a post called "What is the best WordPress search plugin" to our test site.
This post has the Showcase tag. Let's check out if we can find it by the tag only.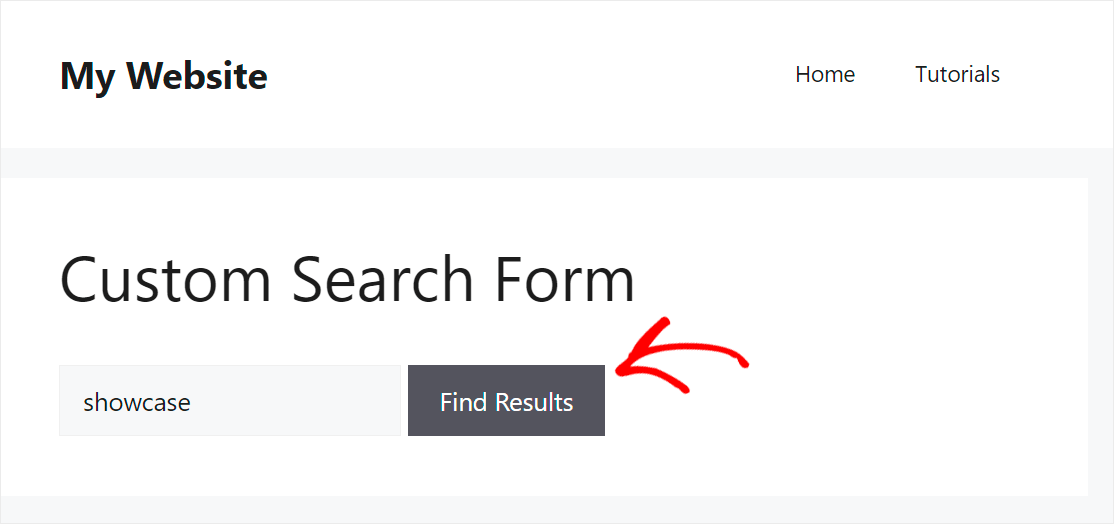 As you can see, we found our post by the Showcase search term.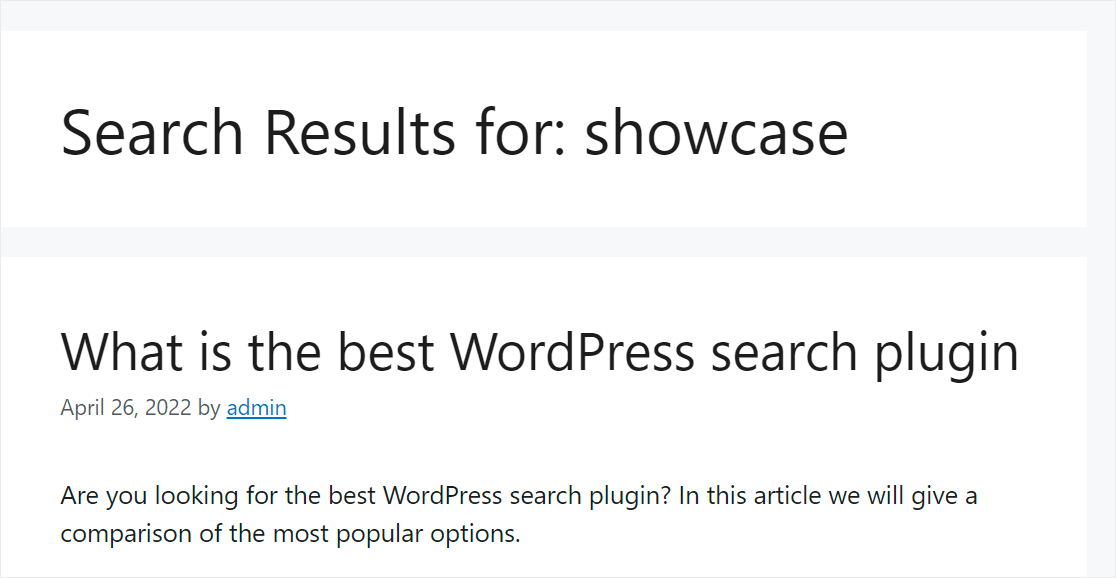 This post doesn't have the word "showcase" anywhere except its tags. It means that we successfully made post tags searchable on our site.
In this article, we showed you how to fix WordPress tags that are not searchable. It'll help you make it easier for your visitors to find the content they're looking for.
Looking for a way to create a custom search form? Check out our how to create a custom search form in WordPress tutorial.
Wondering how to add a search field to your posts? Follow the how to add a WordPress search bar with a shortcode guide.